How to Use Primary.com Coupon Codes?
You can use your coupon code using the following procedure. This procedure is for buying from the Primary.com official website.
1. Add the items you wish to buy to your bag.
2. Click on the "my cart" icon at the top right-hand side of the screen.
3. Click "continue to checkout"
4. You will see the order summary on the right side of your screen, along with an entry box that is labeled "enter promo code or gift code"
5. Enter your coupon code here and click "apply"
6. Continue with the 4 step purchasing process that includes providing your shipping details, billing details, payment, and review.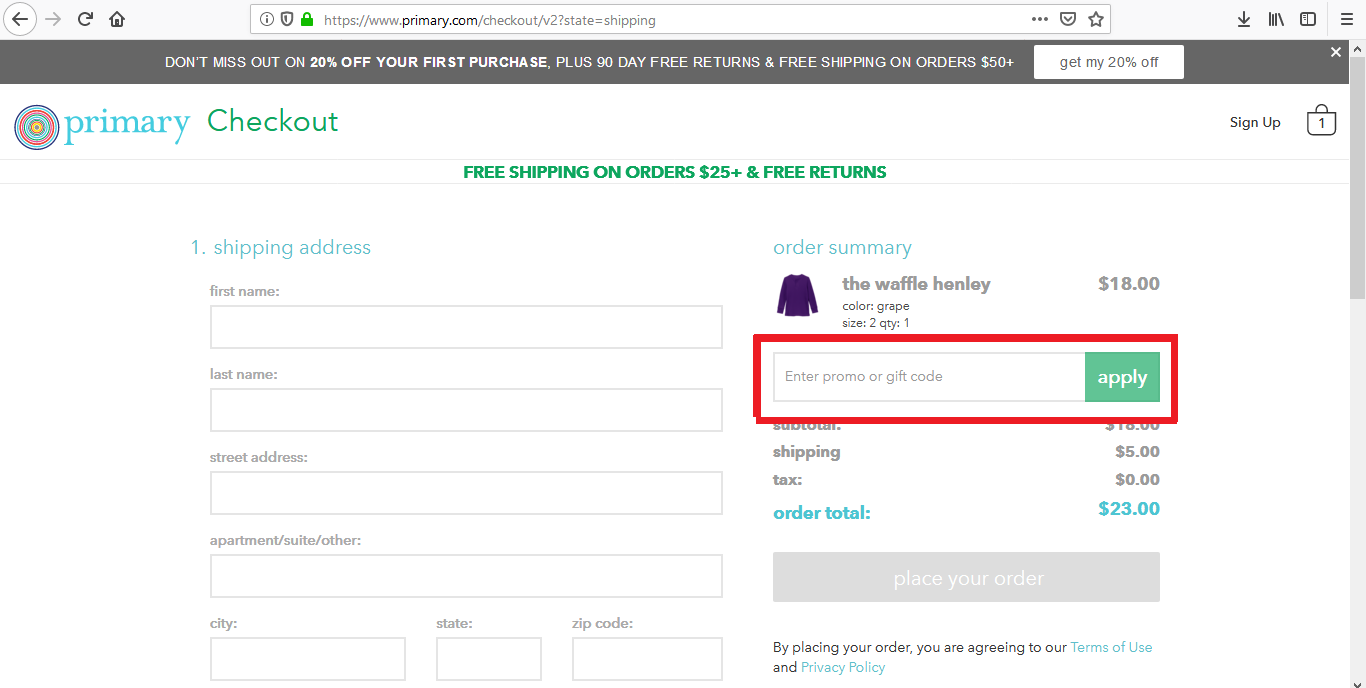 How to Save from Primary.com?
Primary.com from time to time has special deals on their website. Currently, they have an offer of 5% off on all orders over $50. Customers have to visit the website regularly to check out and enjoy their special offers. You can also subscribe to their newsletter. This way, you will get an email notification every time they have a special deal. New subscribers also enjoy a 20% discount on their first order. This is especially useful to those who have never visited the website.
In addition, the store releases coupons on a regular basis. You can find these coupon codes easily on the internet. Valid coupon codes guarantee you of a discount. Shoppers can also save on shipping fees by taking advantage of their free shipping policy. They offer free standard shipping for all orders over $50.
Primary.com Review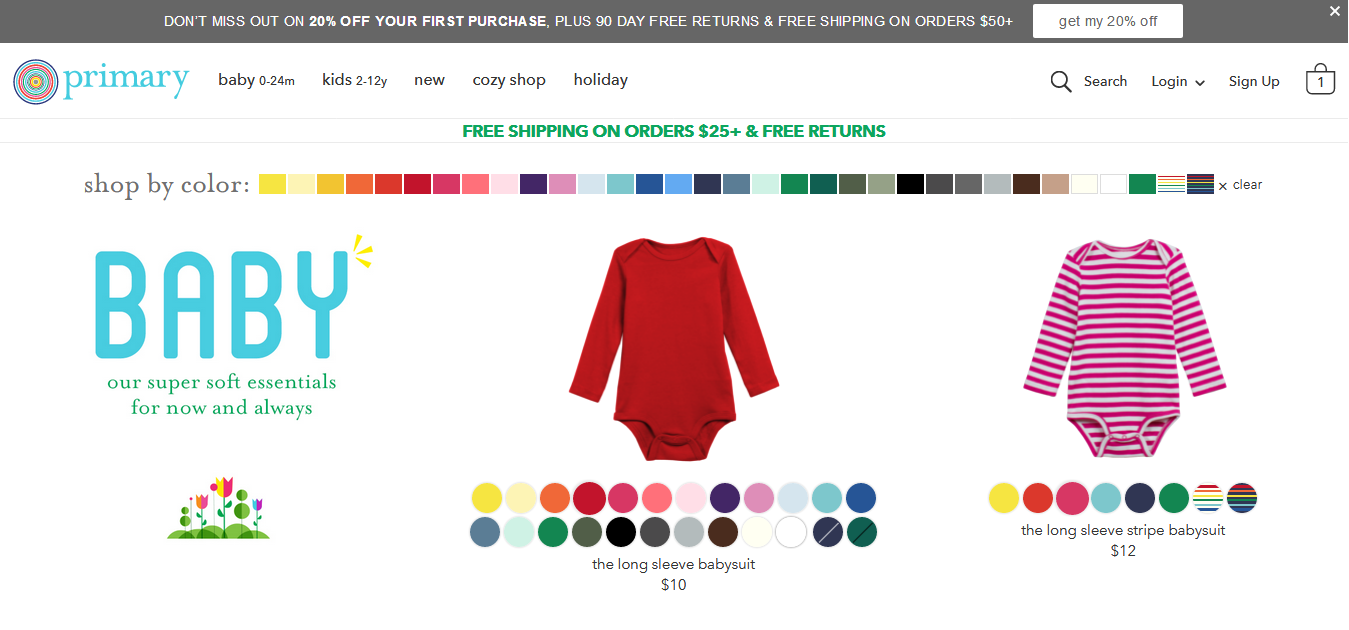 The founders of Primary.com are Galyn Bernard and Christina Carbonell. They started the store after shopping for over 12 years but still not finding a child's clothing store that sold unique basic items at affordable prices. The store aims at making a parent`s life easier because they understand how tough and expensive it is to raise a child. They offer affordable prices to ensure that parents do not have to wait until there is a clearance sale to buy their children new clothes. The store also has an attractive website that features buying experiences from other shoppers. This helps to assure visitors about the quality of the goods.
The store offers a wide collection of children's clothing which ranges from special holiday clothes, swimsuits to baby suits. Their designs are simple and without any logos or slogans. They also have a variety of colors which appeal to children.
Shoppers new to Primary.com can save by subscribing to their newsletter. This not only assures them of a 20% discount on their first purchase but also getting notifications whenever the store has special offers. You can also take advantage of the store's free shipping policy which applies to orders over $50. Lastly, you can search for coupon codes on the internet which you can use when shopping to get a discount.