How to Use Softsoap Coupon Codes?
It is extraordinary to save with Softsoap coupons & discounts. You are allowed to use one coupon code per order. Read the steps below to use code
1. Go to Customize menu at softsoap.com
2. It will take you to mysoftsoap.com where you can create personalized product
3. Click "Customize Now" button
4. Select your favorite fragrance
5. Click "Choose Your Design"
6. Select the desired layout and click continue
7. Based on your selection, you will be asked to upload a photo or add design
8. Choose the pattern or upload your photo and click "Save & Continue"
9. Add your message to appear in the product, save & continue or simply continue without text
10. View the final design of the product and add to cart
11. View items in the cart
12. Enter the coupon code and click "Apply"
13. Verify the changes made in the estimated total
14. Proceed to checkout.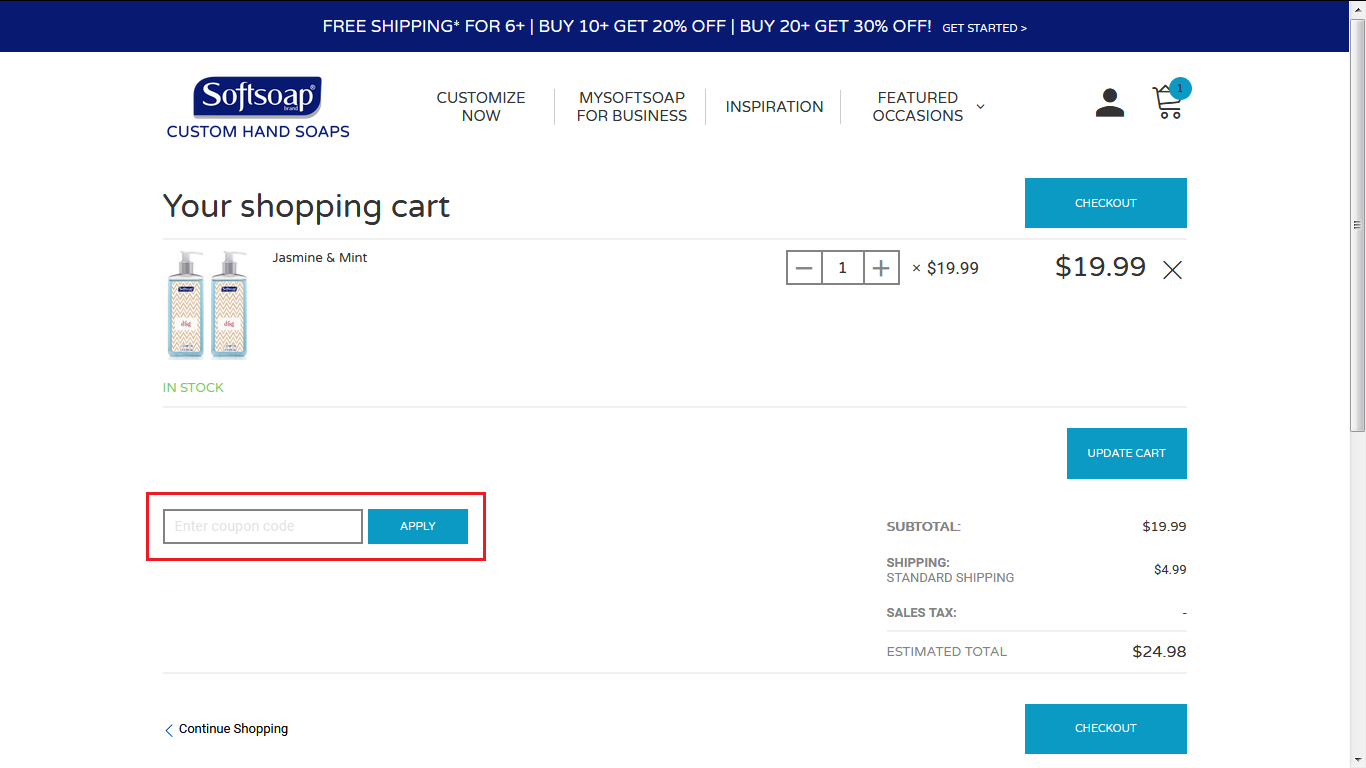 How to Save from Softsoap?
You have various ways to save from Softsoap. Be sure to purchase with discounts.
1. Sign up to Softsoap emails to know the exclusive offers, special sales and so on.
2. Follow on Instagram to get product updates, news and offers
3. You can also buy at online retailers to save in alternate ways
4. Get the benefits of "tiered volume discounts" which offers discounts and free shipping
Softsoap Review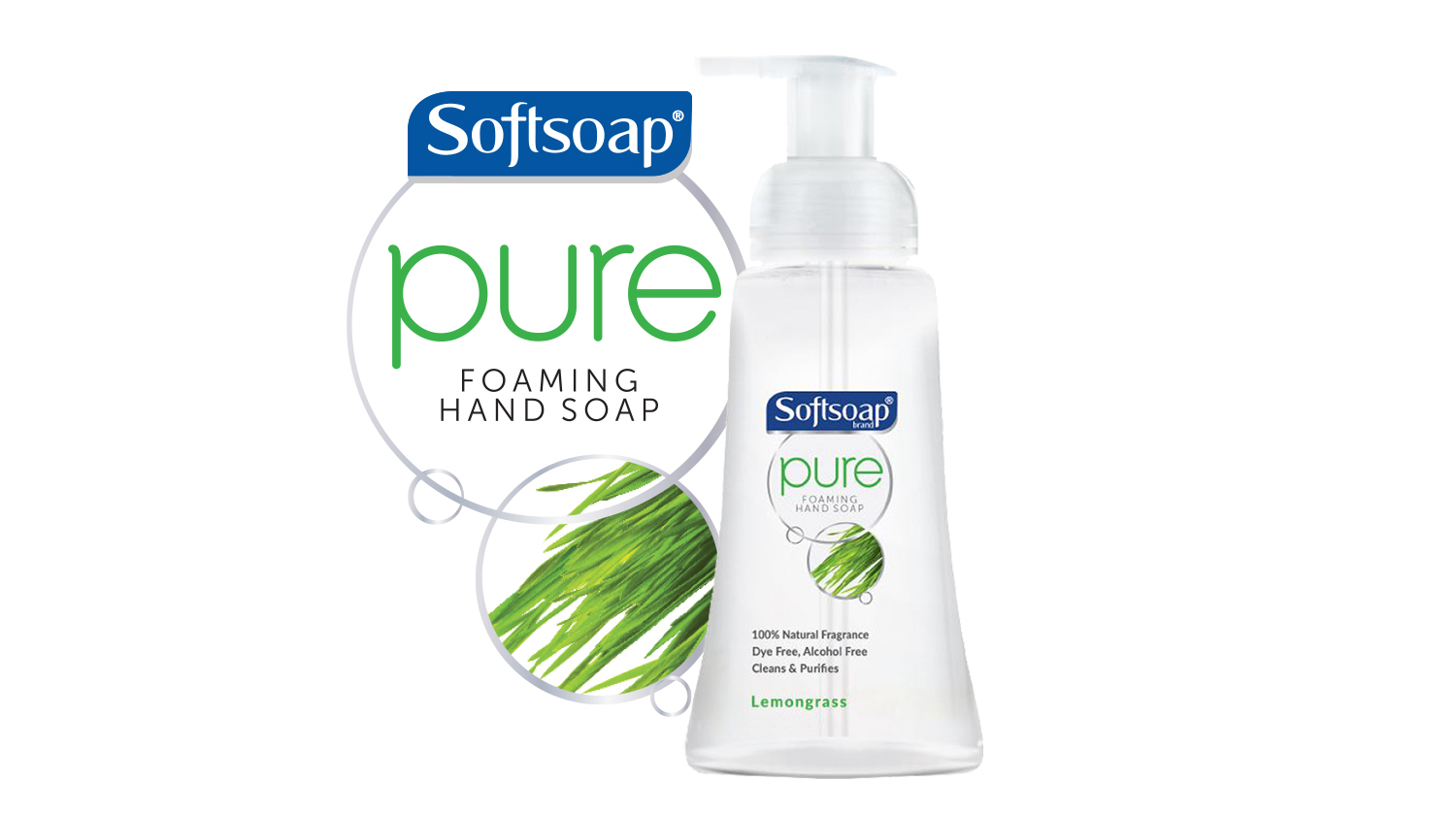 Softsoap produces luxury hand soap and body wash. It offers Luxury Hand Soaps, Foaming Hand Soaps, Antibacterial Hand Soaps, Fragrance Hand Soaps, Classic Hand Soaps, and Kids Hand Soaps. Fragrance Body Wash and Skincare Body Wash. You can buy all you need from Softsoap with favorite scents.
You can find Softsoap both online and in stores. To buy at stores, you can use the "Buy Now" button at the Softsoap page. It will take you to colgatepalmolive.com where you can select the category, product and enter the zip code to find nearby stores. Or you can buy the customized products at mysoftsoap.com. To save money in various ways just have an eye over the promotional information online. Keep saving in alternate ways!
1. Softsoap offers Tiered Volume Discounts. It has free shipping benefits along with exciting offers as follows
a. Buy 6+ bottles and get free shipping within the continental US
b. Buy 10+ bottles and get free shipping and 20% off on orders
c. Buy 20+ bottles to get 30% off on the purchase and receive free shipping