The register may beep if you have overage.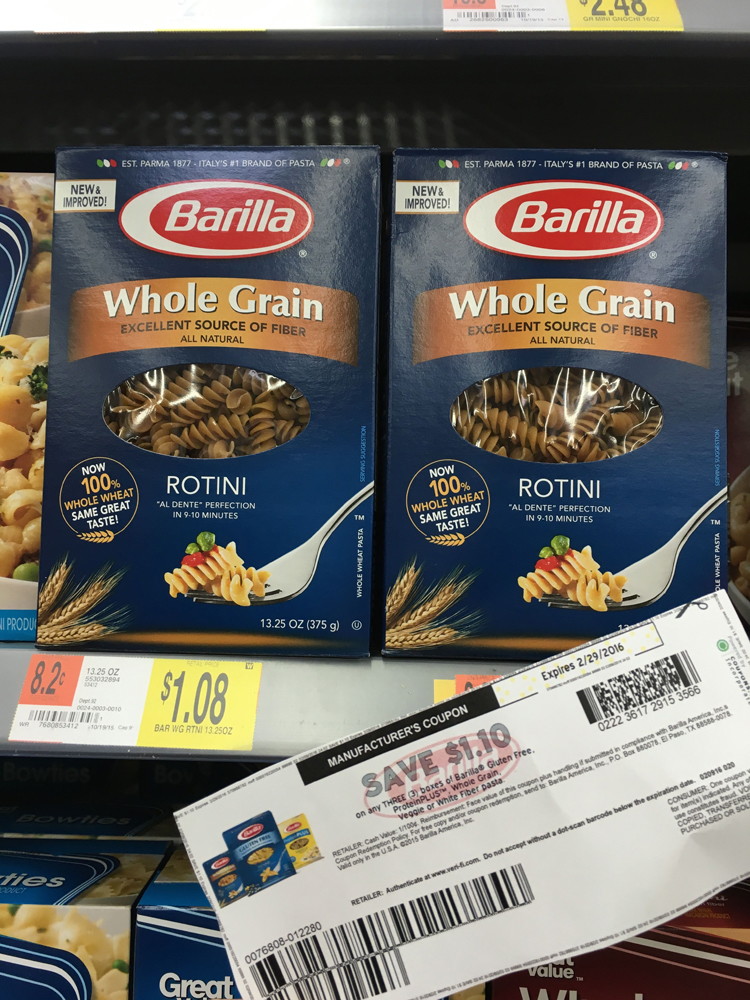 One of my favorite things about Walmart? They allow overage! If your coupon is worth more than the product cost, Walmart will pay you or roll that overage over to pay for the other items in your transaction.
2. Stack rebate app offers for bigger savings and moneymakers.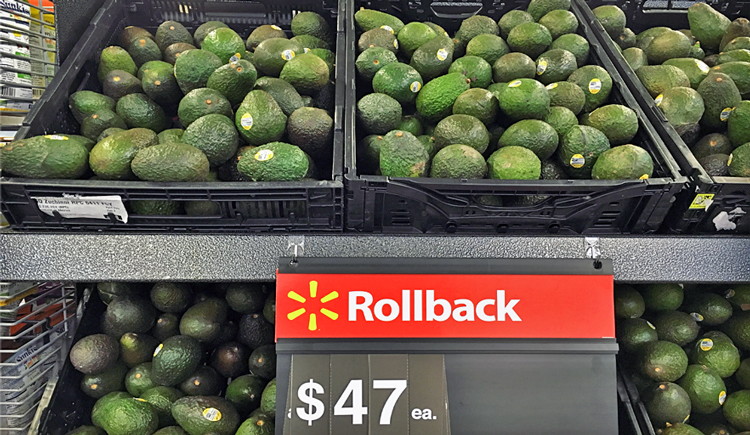 My Walmart recently rolled back the price for avocados to $0.47 each. Coincidentally, both Ibotta and Checkout 51 had rebate offers for $0.25 back on avocados. I purchased one, redeemed both app offers, and made $0.03!
Rebate apps you should download now:
Ibotta
Checkout 51
MobiSave
3. Walmart accepts printable Internet manufacturer coupons.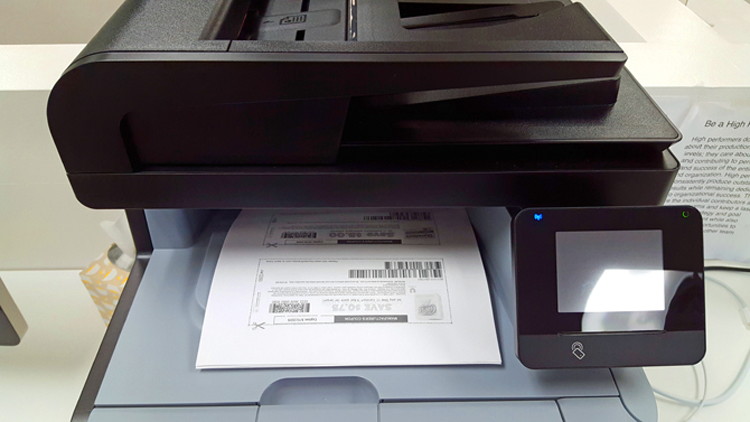 Coupons with clearly printed bar codes and fine print will make your life so much easier and cause less errors at the register. Get free printable coupons here.
4. The Savings Catcher app ensures you get the best price anywhere.
Price matching as we have known it at Walmart has been phased out at most stores. Walmart started rolling this change out last fall and will continue to remove price matching until all stores are included. Honestly though? We don't think Walmart's price-matching policy change is a big deal because, Savings Catcher!
With the Savings Catcher app, your price matching is all automated. Upload your receipt after every Walmart transaction (up to 7 receipts per week), and Savings Catcher will automatically check that you received the best price available on every product you purchased. You have the potential to save up to $600 per year!
5. Walmart accepts competitor store coupons.
walmart-price-match
Bring competitor coupons to Walmart! As long as the coupon has a specific price—like a Walgreens coupon that states soup is on sale for $0.89 or a Target coupon that says $1 off peanut butter—Walmart will honor it. BOGO store coupons are also accepted—just make sure a specific price is mentioned (ex: "Buy One for $5, Get a Second Free").
Note: Some Walmarts are phasing this out as well.
6. Use one manufacturer coupon per item.
sensodyne-walmart
Have 3 of the same product? Be prepared to use 3 manufacturer coupons. In order to be in compliance with policy, coupons must read "Manufacturer Coupon" across the top, have an expiration date, and a scannable barcode.
Tip: Walmart has an extensive trial size section comprised of items priced around $1. When a manufacturer coupon's fine print doesn't exclude trial/travel size items, you can score free products! If your coupon value exceeds the price of the item, you'll receive overage.
7. Stay calm, be kind to the cashier, and know the coupon policy before heading to checkout.
walmart-cashier
Don't get mad at the cashier if he or she isn't as well versed as you are when it comes to coupon stacking—their performance is heavily judged on how quickly they process transactions. When time-consuming issues arise, it's not just frustrating for you, but for them too. Having the coupon policy bookmarked to your phone is wise, as well as keeping track of a product's price when you have a BOGO coupon (cashiers must manually check an item's price with BOGO coupons).
8. Coupon acceptance is at the manager's discretion…unfortunately.
coupons-walmart
The fact that Walmart's corporate coupon policy strictly states "Store managers have the final decision in taking care of customers" is a little annoying. This means that while one Walmart may allow you to use 10 of the same coupon in the same transaction, another may not—and it's all based on the store manager's decisions.
Know that the system will prompt supervisor verification for:
4 or more like coupons per transaction.
A coupon of $5 and over.
$50 or more in coupons in one transaction.
Coupons totaling a percentage (%) off of the total sale.
9. If a manufacturer coupon has a store's name on it, you can still redeem it at Walmart.
As long as a coupon (Catalinas included) clearly states "Manufacturer Coupon," you're good! You should be able to use it anywhere manufacturer coupons are accepted—especially Walmart. With Catalina coupons, just make sure there's a valid remit address for the manufacturer printed as well as a bar code and specified dollar/cents off amount for an item.
10. 7 – 11 AM is the best time to shop.
walmart-associate
This is when store managers walk through to ensure everything is well stocked before the daytime rush hits.
11. Don't shop the first three days of the month.
Since Walmart is the largest retailer in the country, expect the largest number of food stamp holders (an estimated 18% of those eligible) to shop there—especially during the first three days of the month when food stamp distribution starts.
12. Item out of stock? Request a rain check at customer service.
customer-service-walmart
Don't get too depressed if the item you want is all out of stock! Head over to customer service and complete a rain check form. Walmart will call you when the item is back in stock.
13. Get credit for items that drop in price after you buy them.
walmart-receiptKeep your receipt—at least for a week after an item is purchased. At Walmart, you can get a price adjustment at customer service (with your receipt) within 7 days of purchase.