How to use Chuck E. Cheese Coupon Codes?
Chuck E. Cheese offers customers the opportunity to save money with their special coupons and promos.
They have the Reward Calendars whereby they provide reward calendars that can be printed so as to keep track of one's child's best behaviors. When it is completed you can bring this calendar in to get free tokens which you can use to save money.
You can join the discount club to get exclusive deals coming into your inbox. If you join this club you will also receive a special offer when it is your child's birthday.
With the weekly specials, you can check and see with the local Chuck E. Cheese store to see the weekday specials that they have. Usually, you can receive a discount on pizza simply by visiting the restaurant on a certain day of the week.
They have military discounts as well. They have some special offers for people who have military families. For this, you will have to show some proof of valid ID.
With the local coupons, you can print or also save their pizza coupons along with game coupons to a phone then redeem these at the restaurant close to you when you need to.
If you want to hold some party or even event, they provide specials which will let the occasion become really more fun. This can include free cotton candy, or some dedicated party host, or customizable email invitations. You will need to choose the particular party package which fits best for you.
You can select promo codes and Chuck E Cheese coupons if you want to save money. Simply visit the Chuck E. Cheese site. Here you can use their store locator tool to locate the closest store by you. It is possible to book events online and choose features which will let the event be more fun and that at an affordable cost.
You can use More Cheese™ Rewards when you visit Chuck E. Cheese. Whenever you visit, you will earn rewards that you can use for drinks, food, games as well as prizes. To earn these rewards whenever you visit some Chuck E. Cheese you will need to:
● Give your phone number at the time that you make the payment
● Every visit of $20 and above (after tax) gets counted towards the $10 reward you will get
● If you visit three times within a single year you will earn a $10 reward.
You will also need to complete your profile. This will need to be done by adding the child's birthday as well as name. With this, you will be able to get birthday and even half-birthday rewards.
To validate your account make sure that after you submit the form upon the More Cheese™ cell phone app or website you will have to click the link present in the confirmation email that will be delivered to the email address given to verify the account, When this is done it will be possible for you to log in and begin earning rewards.
To start the registration you can do one of the following:
● Download the app, i.e. More Cheese™ Rewards app. This is present on the Google Play store and also the Apple App store
● You can visit www.chuckecheese.com/rewards
● You can text "Cheese" to the number 65255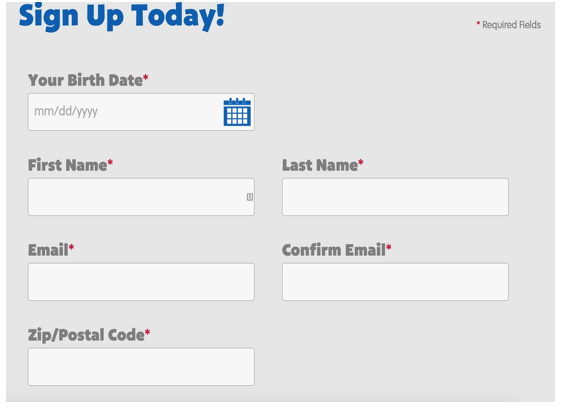 How to Save from Chuck E. Cheese?
It is possible to save much with Chuck E. Cheese. This is if you know what to do.
You can get online coupons deals and also offers. For this visit the Chuck E. Cheese website and write your location to see the deals available in a restaurant close to you.
Search the local coupons and enjoy the fun that awaits you in a restaurant located in your neighborhood. You can print the coupons or even save them to use them later on when you want to enjoy yourself. These will be pizza coupons and also exciting game coupons.
Save money with the weekday specials. Chuck E. Cheese offers some exciting weekday specials when you visit a restaurant. You can get family fun center coupons such as their Tuesday pizza deal or All-You-Can-Play Wednesday one allowing you to enjoy yourself and save money as well.
If you have a family member in the military then you will get some military family deals letting you save money on some exciting things.
Save with the reward calendars. With this, you can motivate your kid in school or let them help you out around the home with some fun pizza plus token reward calendars. These can be redeemable at a restaurant when completed.
By becoming a More Cheese Rewards Member you can get some wonderful deals, including pizza rewards and special birthday treats. If you are an exclusive member then you will have access to the latest news along with valuable rewards coupons that are not present on their website.
With the birthday deals, you can select a birthday package for your child. This is regardless of the budget you have or even party size. You can allow your kid and their friends to play unlimited games and enjoy tasty pizzas at participating locations that use the Chuck E.'s Play Pass.
With the More Cheese™ Rewards, you can get many exciting rewards. These include:
● Welcome Reward- This includes 1-topping personal pizza when you next visit the restaurant (this is issued until 24 hours succeeding account validation)
● The $10 Reward- You will earn the $10 reward particularly after every 3 visits when buying things for $20 and that within 12 months. You should know that one $10 reward may be earned and also redeemed every month)
● The Birthday Reward- You will get 20-Minutes of the All You Can Play Offer when it is your child's birthday week (this is valid 3 days before plus 3 days after the birthday) having a $10 food purchase (only 2 can be redeemed in a single month)
● The Half-Birthday Reward- You will receive 100 free tickets when it is your child's half-birthday month (only 2 are able to be redeemed in a single month)
● The Referral Reward- Get 100 free tickets at the time that you refer some friend (this is valid after the friend account confirmation occurs, a maximum of only 20 can occur per the calendar year).
Chuck E. Cheese Review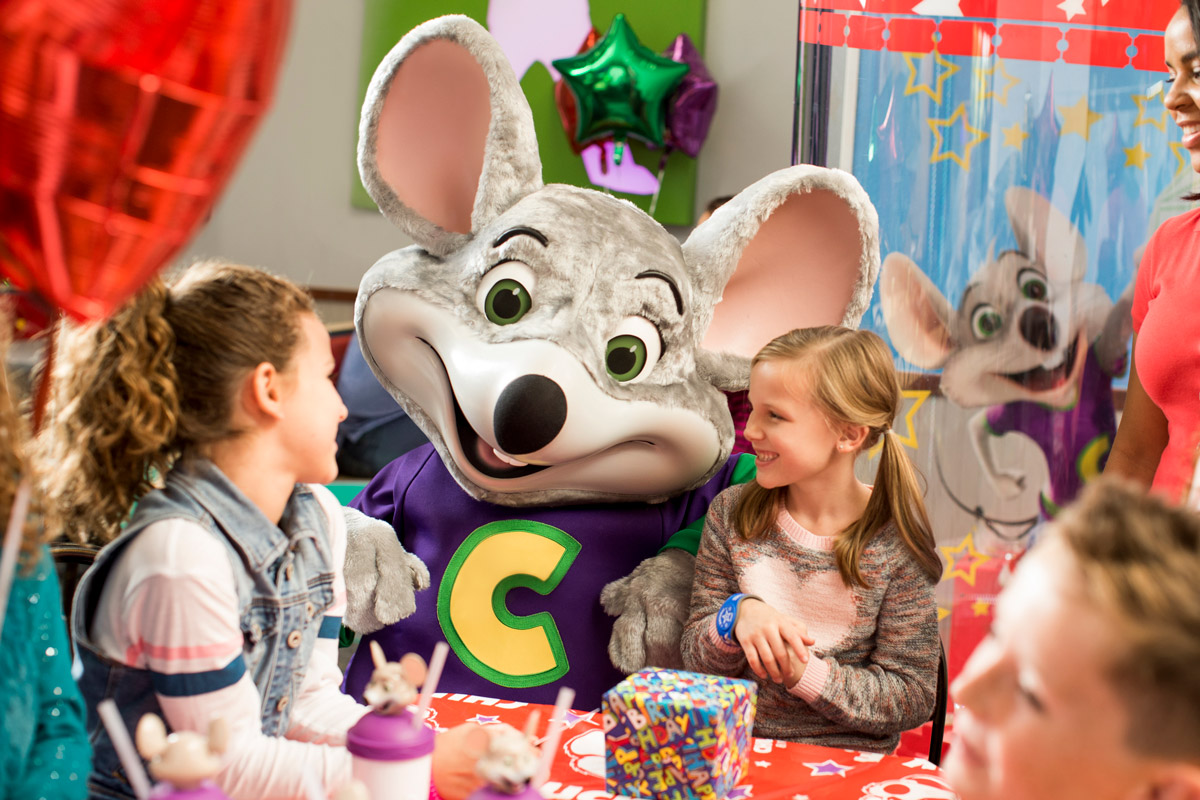 Chuck E. Cheese is a famous family entertainment company that is based specifically out of Irving, Texas. They offer pizzas within a thematic setup including rides, animatronics, along with costume shows that children can enjoy. This business is rather popular amongst its customers as it has a wonderful entertainment-filled dining experience as well as its child-friendly environment. If you need some venue for some event, Chuck E. Cheese has much to offer.
There are many games present at every location which are amazing for developing an appetite. You can select pizza, wings, or some other tasty entrees and also sides if you want a tasty meal. When you are eating you can enjoy in-house entertainment when Chuck E. plus his band play you some of their latest tunes. They have become really popular having more than 600 stores in 47 states as well as in 15 countries in 2017.
The local coupons, weekday specials, military family offers, and reward calendars are things to look out for. Chuck E. Cheese can arrange a wonderful party for your kid by you simply selecting one of their birthday packages. It is a good place to hold events and celebrations.
There are different ways to save money with Chuck E. Cheese.
Join the More Cheese™ Rewards account.

Look out for local coupons and weekday specials.

Get the rewards calendar and fill it in.

Get a wonderful birthday party package.