How to Use Eye Buy Direct Coupon Codes?
Well, it's quite straightforward. Now you can maximize your savings by using valid EyeBuyDirect promo codes. Follow these instructions to learn how to use a promo code or a coupon code at checkout.
1. Add your desired products (frame, lenses, sunglasses, etc.) in the cart.
2. Now, click proceed to checkout
3. You will end up on My Cart Page.
4. Now, enter a valid EyeBuyDirect coupon code in text field available over, "Apply Code" button.
5. After entering your EyeBuyDirect promo code (or coupon code) click on "Apply Code."
6. After processing and successful application of your EyeBuyDirect Coupon Code, you will observe a change in total payment due. In addition to this, the system will also provide you with information about the total amount you will save.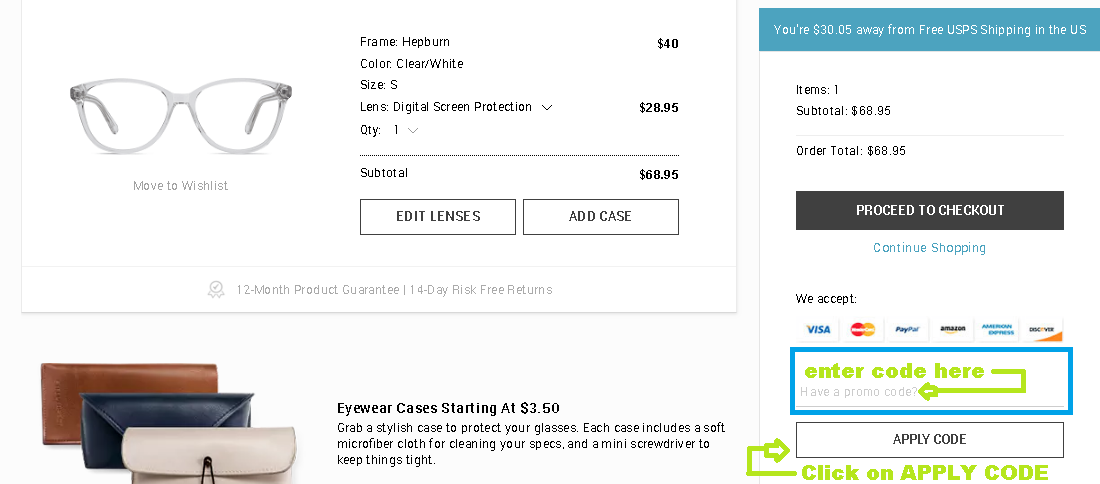 How to Save from Eye Buy Direct?
There are several ways to save from EBD. You can find tons of valid EyeBuyDirect coupon codes across the internet. Moreover, the company is offering a direct discount for its new customers also.
1. Welcome Offer
This limited time offer is for first-time buyers only. You can quickly get your coupon code by using a valid email address. The welcome offer will bring you FREE shipping on orders through USPS.
2. PROMO: 25% OFF on all Lenses
This promotional offer is currently active on the EyeBuyDirect website. Under this offer, you can get a 25% discount on purchasing ANY kind of lenses. Use 25LENSES EyeBuyDirect Coupon to avail this offer. Remember, you cannot buy prescription lenses without providing a valid prescription.
3. Eyeglasses Sale
Here comes another exciting offer from EyeBuyDirect. Now, you can enjoy as much a 50% discount on certain eyewear items. Just log on to their official website and check what they have on Sale today! This offer is equally effective for sunglasses and prescription eyeglasses.
4. Become a Focus Member for More Perks
EyeBuyDirect is offering a Loyalty Program called FOCUS LOYALTY PROGRAM. You can enroll in this program by spending $99 /year on their website. Following are some of the benefits exclusively offered to Focus Members only.
1) Buy one get one free
2) Free Shipping across the United States
3) Free Premium Cases
4) Sunglasses at 30% Discount
5) Early Access to Limited Edition Products
Eye Buy Direct Review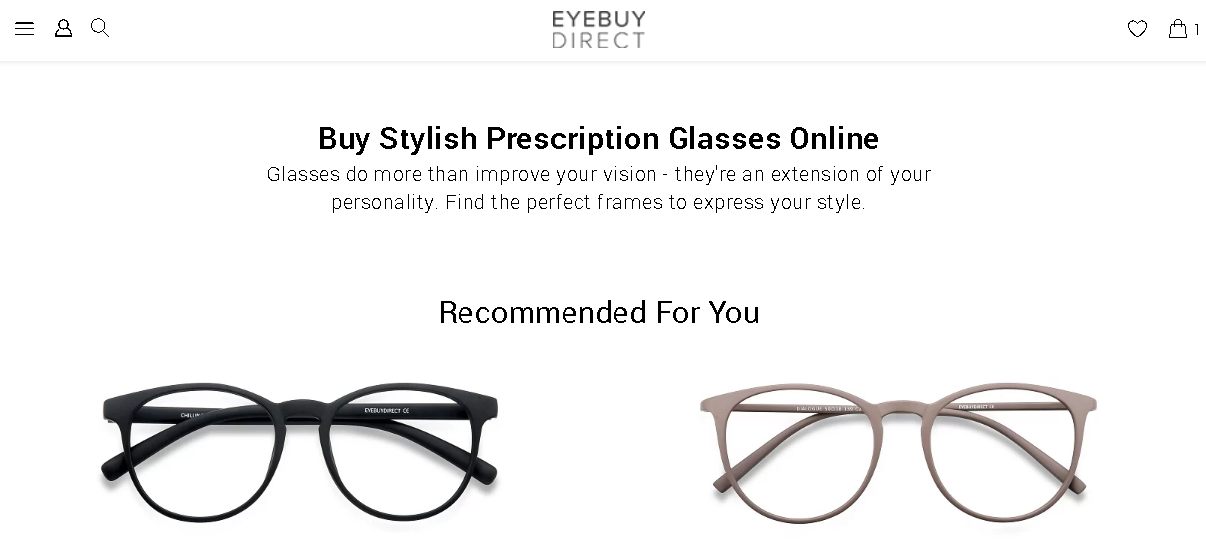 EyeBuyDirect is one of the most respected and relied upon online retailing stores operating in the eyewear industry. Today, it is difficult to spare time to go out and find an appropriate and suitable pair of eyeglasses. Now, you can easily buy the eyewear you require through EyeBuyDirect. Here are a few fantastic elements which make this online-retailer better than many others!
1. Innovative Virtual Mirror
The virtual mirror is perhaps the best feature EyeBuyDirect has to offer. This feature is quite easy to use. You can easily upload your photo and try different frames virtually.
2. BBB Rating
EyeBuyDirect is a BBB registered and recognized business. In fact, this firm has a sophisticated BBB score. Most of their customers have left very positive reviews about EBD on the BBB website.
3. Remarkable Versatility
When it comes about eyewear, we cannot deny the importance of variety and versatility. EyeBuyDirect undoubtedly has a lot to offer in terms of variety.
4. Buy 1 Give 1 Initiative
This program is a remarkable initiative of EyeBuyDirect. They donate 1 pair of prescription glassless to a needy person whenever someone orders a pair of glasses from them.