How to use Ftd coupons
If you have Ftd coupons and promo codes you can use them to get discounts on your purchase. Here is how you can use the Ftd coupons.
· Go to the website and shop as you normally would do. Add your items in the Cart.
· Next, you will be asked to add a Zip code and location type. In location Type, you can choose from the residence, business, and funeral.
· Click on 'Continue to Select the Delivery Date' select your date and click on 'Confirm Your Date'.
· On the next page, you can add your shipping address and any message you want to deliver with your order.
· Next sign in if you want to enjoy free delivery and add your payment details. On this page, you will see an option where you can add your promo codes and coupons. Add your details and confirm your order.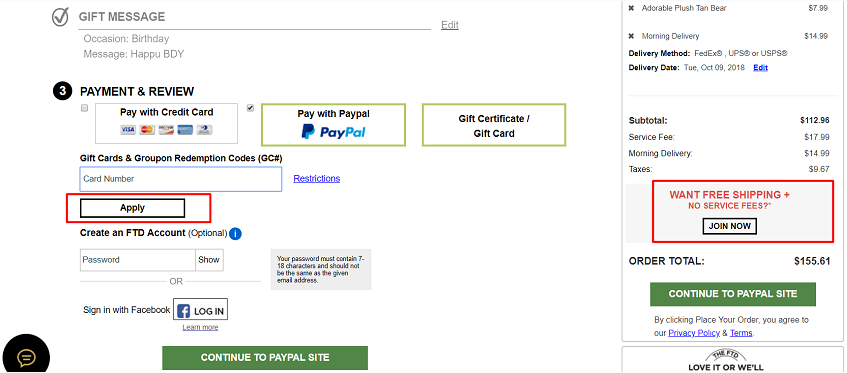 How to save from Ftd
Ftd gives you a chance to save each and every time that you make a purchase.
· With every $40 Sitewide you will get a 2$ cash back from the company.
· Always sign in to see the products on which you can get a free shipment.
· You can always get 10% off birthday bouquets and baskets.
· Subscribe to the email and get Ftd Coupons and promo codes in your inbox. In addition to that if you sign in for the email newsletter you will get a 5$ coupon by the company.
· If you order anniversary bouquet and basket you will get 10$ off on your total purchase.
· Ftd website has a special page for all the sales items they have. When you visit the website don't forget to check the sales page to know everything about the latest sales.
Ftd review
Ftd is the largest provider of flowers and gifts for any event you need. You can always shop in store, online or using your phone. Ftd works with thousands of independent florists to ensure your flowers always arrive fresh and beautiful. You can use any design from hundreds of options given on their website to send flowers and gifts to your loved ones. The website is easy to use it has many categories and users can find perfect gift or flowers for any oceans easily.
· Download the official mobile app and know about the latest sales and promo codes.
· You will always have one deal of the week. To check the details about this deal go to the website and then check coupons page.
· If you are in hurry just check the occasion page to select the best deal for you.
· Check the website during holidays like Black-Friday and Cyber-Monday you will find great deals during these seasons.