How to Use GiftBasket.com Coupon Codes?
Gift Basket releases Gift Basket coupons regularly. You can get yourself the coupons from our site to get the gourmet, wine, and fruit gift baskets from the company at a discount. To use giftbasket.com coupons, do as follows:
1. Visit giftbasket.com to find the gift basket you are looking for.
2. Use the filters on the website to quickly locate and select the specific basket you want to purchase.
3. Add a personalized message to the shipping label if you want and then add the basket to your shopping bag.
4. Click the shopping cart icon on the top right-hand corner of the website to start the checkout procedure.
5. The very first section of the checkout process is the Gift Basket coupon code addition page. Click on the link written, "Click to enter code" to reveal the coupon code area.
6. Enter your Gift Basket coupon to cut your order grand total.
7. Continue with the rest of the checkout procedure by entering your details and the recipient's details.
8. Select a shipping method.
9. Enter your billing information.
10. Complete checkout by paying for your order.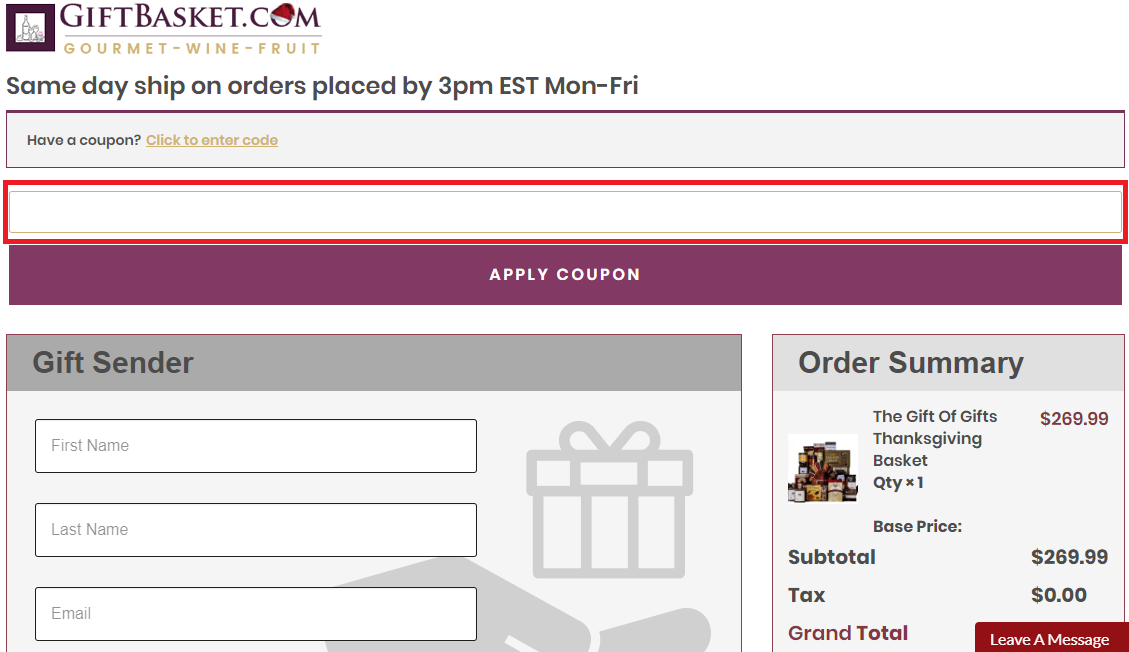 How to Save from GiftBasket.com?
Get your GiftBasket.com basket at a significantly reduced price by:
1. Registering to become a Gift Basket email subscriber: As a subscriber, GiftBasket.com will send you newsletters every now and then. More importantly, they will send you a 10% off GiftBasket.com coupon code to use on your first order. This will arrive as soon as you are done signing up.
2. Shopping the Internet Specials/ Free Shipping page: This website has a page called the Internet Specials/ Free Shipping page where all gift baskets available at a discount price are listed. The area also lists gift baskets that enjoy free shipping. So shopping for fruit, wine, chocolate, or combo gift baskets here will definitely save you money.
3. Using GiftBasket.com coupons: You can save at GiftBasket.com by utilizing their coupon codes and discount codes as detailed in the section above this one.
GiftBasket.com Review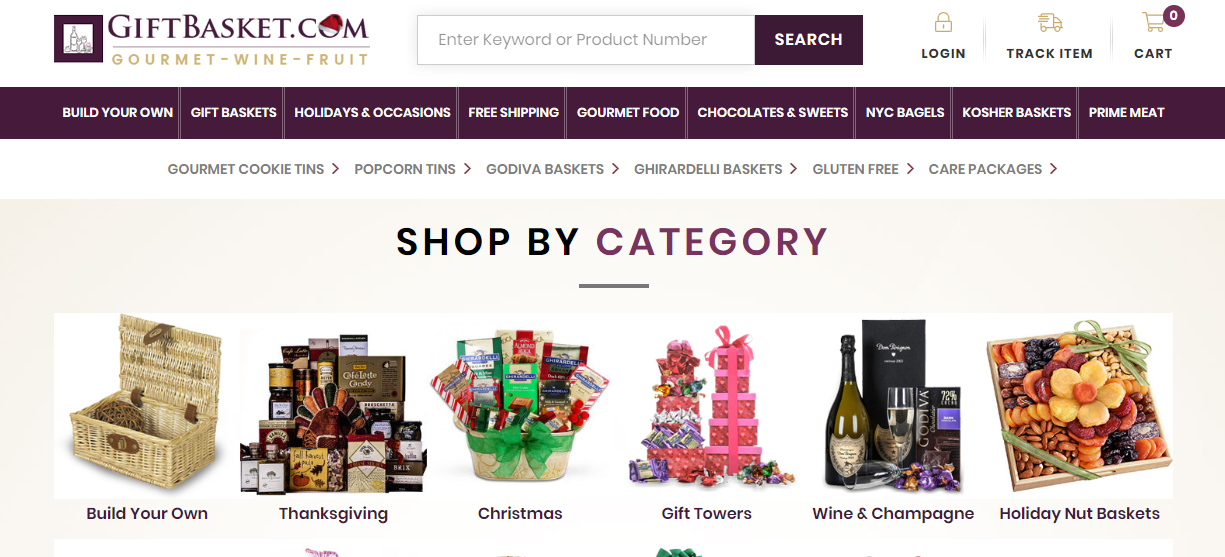 GiftBasket.com was established in 2013 by Tom Hashem. The website is an online retailer of a wide variety of gift baskets including birthday gift baskets, baby gift baskets, wine, and champagne gift baskets, gourmet food gift baskets, Christmas gift baskets, and holiday nut baskets.
Many people visit the company daily to order gifts for their loved ones or for themselves. The company itself operates from a 15,000 square feet facility in Stony Point, New York. From its warehouse size and its daily visitor numbers, it is easy to tell that this is a popular company.
GiftBasket.com customers can get their loved great gifts at a discount by utilizing GiftBasket.com coupon codes or by getting free ship baskets.