How to Use Orchard Supply Hardware Coupon Codes?
In connection with the ongoing Orchard Supply Hardware sale, the following are some reminders:
1. All Orchard Supply Hardware stores will continue to accept Club Orchard Rewards. However, customers will no longer be able to earn new loyalty points for purchases made during the closing sale.
2. Gift cards and merchandise credits will be accepted in stores but the company will not be issuing new gift cards.
3. No coupons or additional offers can be combined with the liquidation sale.
4. During the closing sales, all sales will be final and receipts will be marked as "FINAL SALE". Customers will be unable to return items bought during the closing sale (on or after August 23, 2018).
5. Discounts VALID in closing location only and is not valid in online purchases.
6. Purchases made prior to August 23, 2018, may be returned until September 5, 2018, subject to return policy.
How to Save from Orchard Supply Hardware?
Visit any of the 99 CLOSING stores of OSH nationwide and enjoy a lot of savings from the ongoing clearance sale. Most liquidation can drop prices to a low average of 30%-40% of the original prices while select items may enjoy 10% discount off the original price.
Reward points may STILL be claimed in all 99 stores but all discounts now ONLY apply to close the in-store transaction. Online redemption of coupons is no longer valid.
HURRY and visit any of the Orchard Supply Hardware stores now and enjoy great savings.
To avail of the high discounts, simply find the nearest store in your location using your zip code. It may possible that certain products have different supply counts depending on the location so calling in beforehand to ask if there are stocks for the item that you want to purchase.
Orchard Supply Hardware Review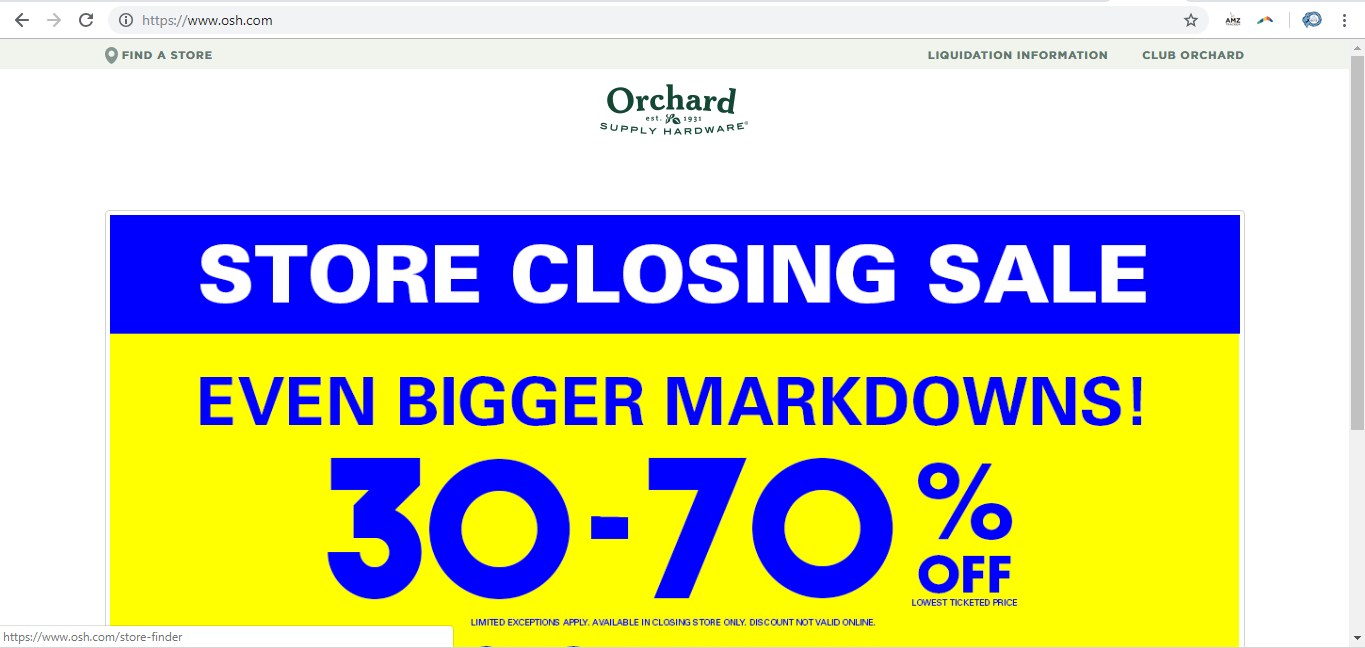 Parent company Sears Holdings Inc.has reported that the earning recorded by Orchard Supply Hardware is not enough to create an impact in the billion dollar industry that it is in, therefore the corporate decision to discontinue the operation of OSH.
Accordingly, the decision to cease operation was not made lightly but was a necessary business decision.