How to Use Photobarn Coupon Codes?
Saving from Photobarn is so easy if you use their coupons. Here is the procedure for using such coupons and enjoy plenty of incentives on your next purchase.
1. Choose your ideal product and click "Design Now"
2. Upload your photo
3. Design your product according to your preferences before adding it to cart
4. Click on the "Discount/Gift Card Codes" box as shown above to enter your coupons
5. Finish by clicking "APPLY COUPON" to update your cart before proceeding to checkout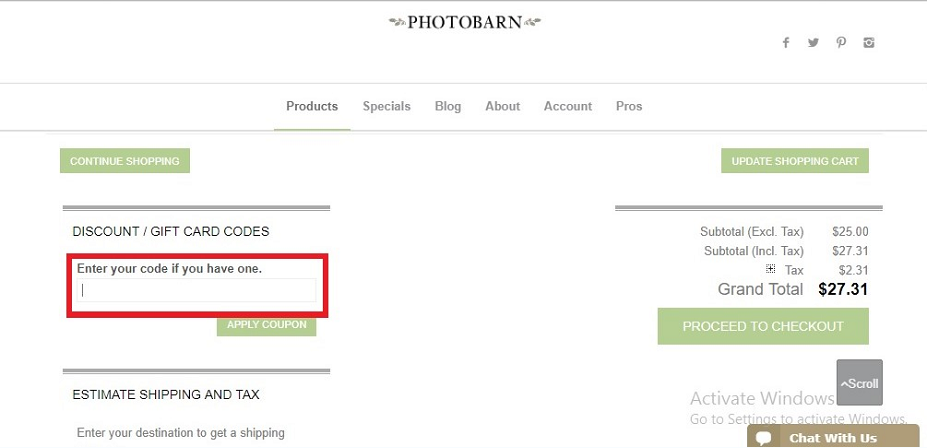 How to Save from Photobarn?
Shopping at photobarn.com is enjoyable because you can always save plenty of cash on your purchases. For instance, here are some of the ways to save from Photobarn.
1. Take 50% off your first order
2. Get 50% off sitewide
3. Enjoy 50% off your first order with email signup
4. Take $5 off photo cubes and photo blocks
5. Enjoy free shipping on photo cubes, photo boards, and photo heart
6. Enjoy $500 Photobarn shopping spree with your friend
7. Buy photo stands for only $10 plus free shipping when you order 3 or more
8. Take $10 off aurora HDR 2019
9. Take 40% off $300 and more
10. Take 50% off $400and more
Photobarn Review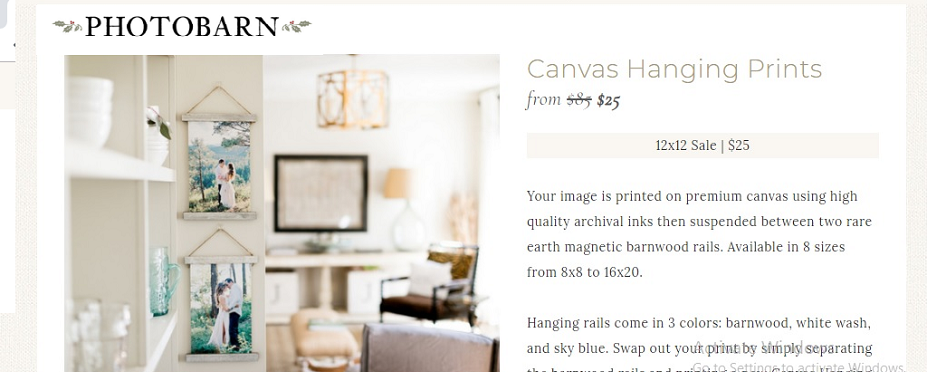 Photobarn takes pride in offering the highest quality wood photo products to the market. Photobarn lets you print your product by adding your photo directly on to the wooden blocks and boards. That said, Photobarn provides a wide collection of wooden products such as blocks, boards, puzzles and ornaments at the most affordable prices.
The wooden photo ornaments from Photobarn are extremely popular during the festive period. These ornaments are available in up to nine different shapes that you can customize with a pattern or ribbon of your choice. Additionally, Photobarn offers two types of canvas prints of framed canvas prints and hand wrapped gallery wraps that can give your photos an amazing look.
Now here's the deal, use the Photobarn coupons and promo codes to save some money on all your purchases. Besides, there are more ways to save from Photobarn.
1. Take 50% off sitewide plus free shipping
2. Get 50% off all wood photo products
3. Buy 6 personalized ornaments for only $50 plus free shipping
4. Buy 16x20 photo boards and canvas wraps for $39 each
5. Purchase 9 piece photo block puzzle for only $44
6. Get 50% off $400 and more
7. Get free items with newsletter subscription
8. Check out the specials section for big discounts