How to Use Shave Mob Coupon Codes?
ShaveMOB's coupon codes are readily available on the internet and are very easy to use. The codes include first time shopping discounts, referral, and free shipping codes. The following is a step by step process of how to use ShaveMOB's Coupon codes:
1. Search for a coupon code that suits your order.
2. Visit the brand's website at www.shavemob.com
3. Select between men's, women's or blades category.
4. For men's and women's categories, select between shave set, replacement blades, replacement handles, or shaving cream (for men) subcategories.
5. Select the supply you want that is, 2 months, 6 months or 12 months.
6. This will take you to the order summary page.
7. On the left-hand side, at the bottom, you will see a "Coupon code" fill in the box. Paste the coupon code and click "Apply". The discount will apply automatically and will reflect on the total amount.
8. Proceed to checkout to complete placing the order.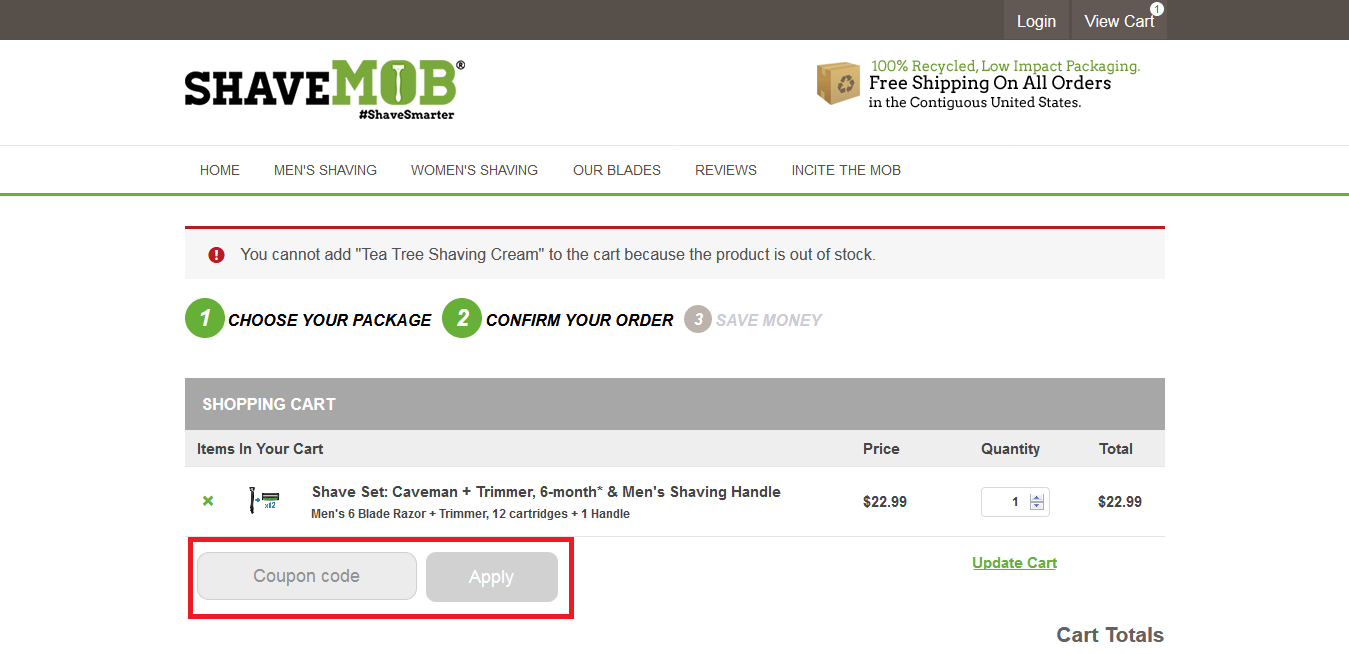 How to Save from Shave Mob?
ShaveMOB does not have a membership or monthly subscriptions which comes with automatic reorders. You will be required to reorder from the website once the current supply is depleted; this saves on unnecessary shipping charges. You can also order for products anywhere within the United State to utilize the free shipping offer.
ShaveMOB has a special offer for people in the military as well as their close relatives. All you need to do is to register on their email list with your military email and they will send you a code. The discount code offers 10% on your next order. You can also save by inviting your friend to shop with ShaveMOB on the Incite the Mob promotion. You earn points for every friend that buys using your link, every point is worth $1.
Shave Mob Review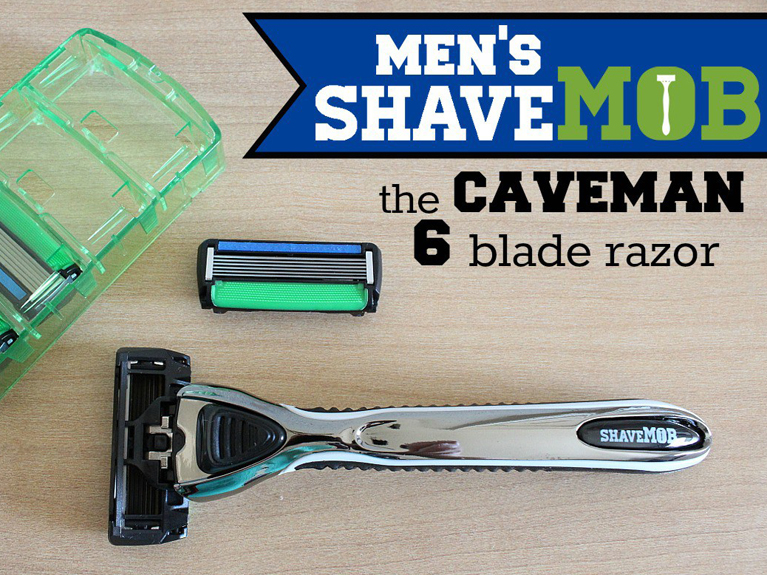 ShaveMOB is one of a kind brand which promises their customers up to 70% saving shopping with them instead of their competitors. The brand does not require membership or monthly subscription like other e-commerce websites. It provides shaving products that are affordable and of high quality compared competitor products. Recently, the brand made a strategic move aimed at expanding their market by acquiring 800razors.com.
ShaveMOB has different products for their men's and women's customers. Men's blade category includes; the Baby Face, the Average Joe, and the Caveman. The Caveman is the bestselling and most popular among the men's category. Women's blade category includes; the Practical, the Purist, and the Perfectionist. The Perfectionist is the most popular product in the women's category.
Besides using their coupon codes, there are several ways to save on ShaveMOB's products. The following are tips to help you save more on ShaveMOB's products:
1. Shop within the contiguous United States to get free shipping on every order.
2. Create an account and invite friends to shop using your link to earn points and gift cards. Every point is worth $1 which you can use to shop later.
3. For military customers, shop using your military email and get 10% off your order.