How to Use The Unemployed Philosophers Guild Coupon Codes?
The company has some very exciting items that many guys would dig. To get a discount on the exciting items carried by this brand, use its coupon codes as follows:
1. Go to the brand's official website philosophersguild.com.
2. Go to the various product category sections to find what you want to buy.
3. Add the item you want to your cart.
4. Click on the cart to commence checking out.
5. Add your customer details and your Unemployed Philosophers Guild coupon in the first step. Adding your coupon will automatically reduce your order total.
6. Select the most convenient delivery option for you in the second step.
7. Bring the checkout process to an end by paying for your order.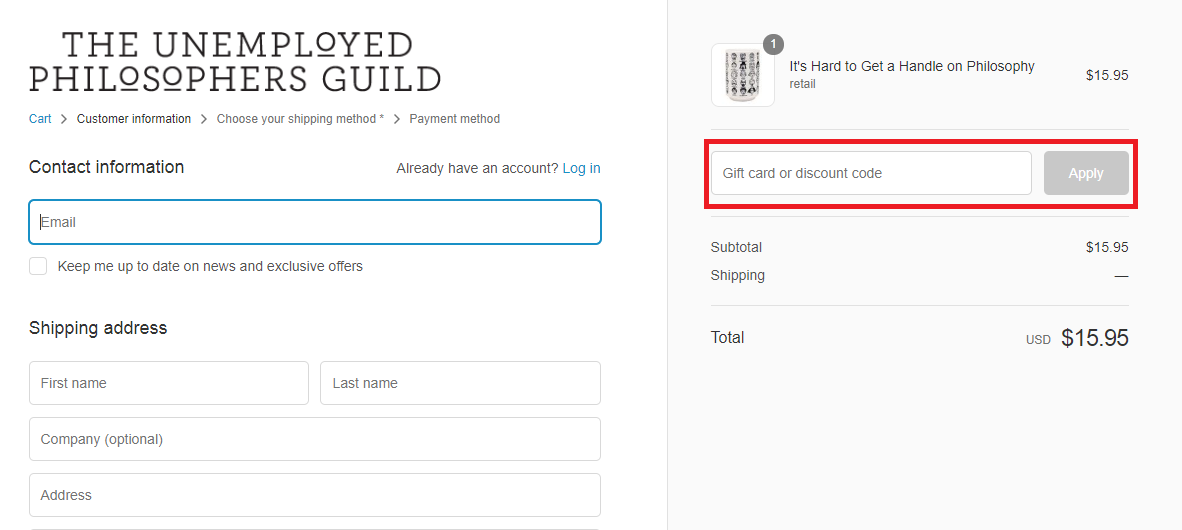 How to Save from The Unemployed Philosophers Guild?
There are two fantastic ways you can save money on philosophersguild.com.
1. By browsing the Guild's special offers page: The page lists some exciting deals that you can take advantage of. Most of the deals are quantity deals; you buy a certain quantity of the same item and you get money off. For instance, you can buy three Little Thinker Dolls for 50 USD instead of 57 USD or four Quotable Notable Cards for 12 USD instead of 14 USD.
2. By joining the Guild: To join the Unemployed Philosophers Guild, you simply need to sign up for the occasional email newsletter from the Guild. Once you join, you will feel truly like a member of the guild when you start receiving the Unemployed Philosophers Guild coupon codes and exciting 'philosophical' news.
The Unemployed Philosophers Guild Review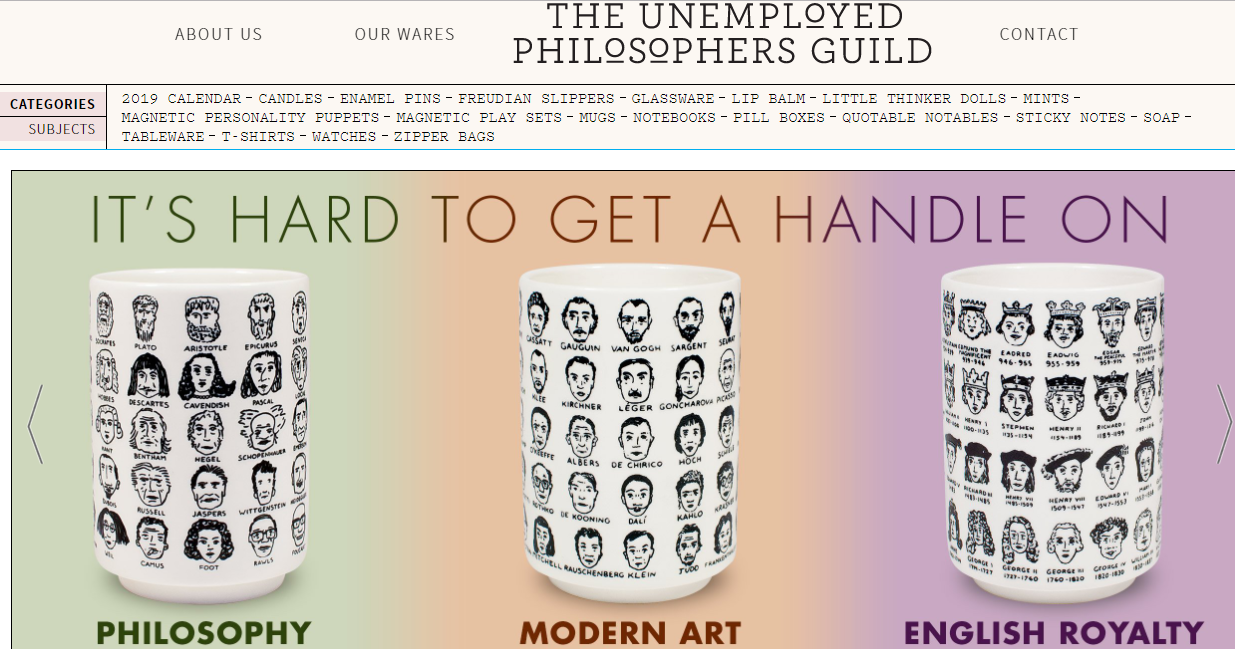 The Unemployed Philosophers Guild was founded by David Shaw and Stephan Shaw in New York in 1994. The guild was started by making creative handmade earrings depicting both sides of the split German nation (East and West Germany). Over the years, the company has grown to become a leading manufacturer of cool and unique gifts such as coffee mugs with the portraits of philosophers, finger puppets of famous individuals, and greeting cards with memorable quotes.
The company has been featured in several important publications including the New York Times and has over the years sold merchandise worth tens of millions of dollars.
You can purchase the cool gifts sold by this company at a discount by using The Unemployed Philosophers Guild coupons is by checking out the stuff they have under their special offers page.