How to Use Vince Camuto Coupon Codes?
Wishing you could pay less for those new Vince Camuto shoes you want so much? Well, you can do so using Vince Camuto coupons. Get the coupons from us and from vincecamuto.com and use the process below to pay less during checkout.
1. Browse vincecamuto.com to find the product you are looking for.
2. Add the product to your shopping bag.
3. Commence the checkout process.
4. The first page of the process is where you will enter your coupon code. Just below the product details on the page, there is a space tagged "Enter Coupon Code." Enter your code and click "Apply." This will reduce your order total and enable you to pay less.
5. Complete the checkout process by filling in your contact details, and your payment information.
6. Confirm your order and wait for your product to arrive.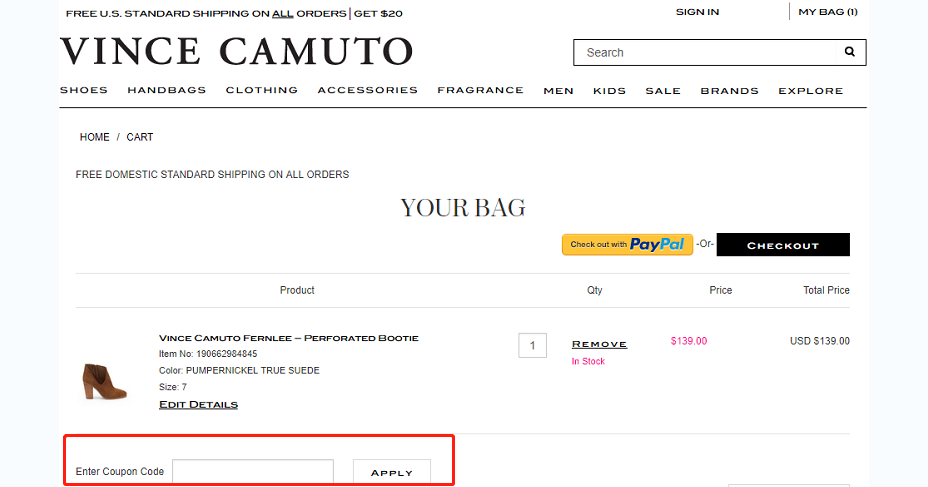 How to Save from Vince Camuto?
The best way to save on vincecamuto.com is to register for the company's loyalty program. You will get 50 points for just registering. You will then get 1 point for every dollar you spend on the site. When you get enough points, you can redeem 200 points for $15 off. The program also gives you free points on your birthday, plus access to exclusive customer service.
You can also save using Vince Camuto coupons. You can get the coupons by merely subscribing to the company's mailing list. You will get a 10% off coupon for just subscribing. You will then subsequently get exclusive offers and coupons for free.
You can also pay $20 less on your next order by referring a friend to the site.
Vince Camuto Review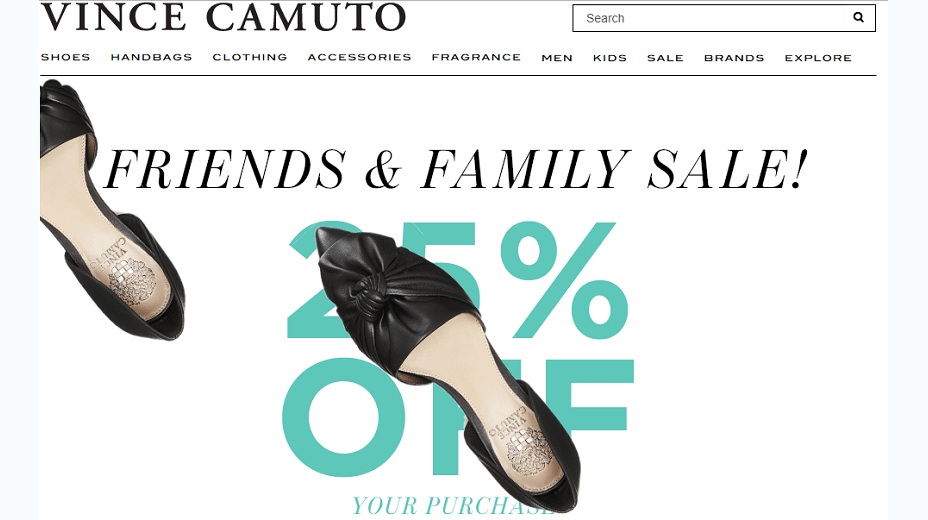 Vincecamuto.com was founded by Vince Camuto (an American designer) in 2005. The company has been in existence for quite some time.
The company initially only made and sold shoes. Now it sells shoes, clothes, accessories, handbags, and fragrances.
You can save money when shopping on the site by joining the store's loyalty program, by subscribing to the store's mailing list for a free coupon, and by referring a friend to the site.