How to Use Yoox Coupon Codes?
As mentioned earlier, the items on yoox.com are expensive. Nevertheless, you can use valid YOOX coupons to reduce the cost of your next order. This means you do not have to pay full price. You can get valid coupons from the yoox.com website or from this very page.
Here is how to apply YOOX coupons.
1. Select the item you want to buy on YOOX.
2. Review the item in your shopping bag.
3. Select a shipping option.
4. Select a payment option.
5. Enter your YOOX coupon code just below the payment method in the field marked YOOXCODE and then click "APPLY." This will reduce your order total.
6. Complete the checkout process and wait for your order to be delivered.
P.S.: According to information provided on the website, YOOX coupon codes cannot be applied to some orders including clearance items and Design & Arts items.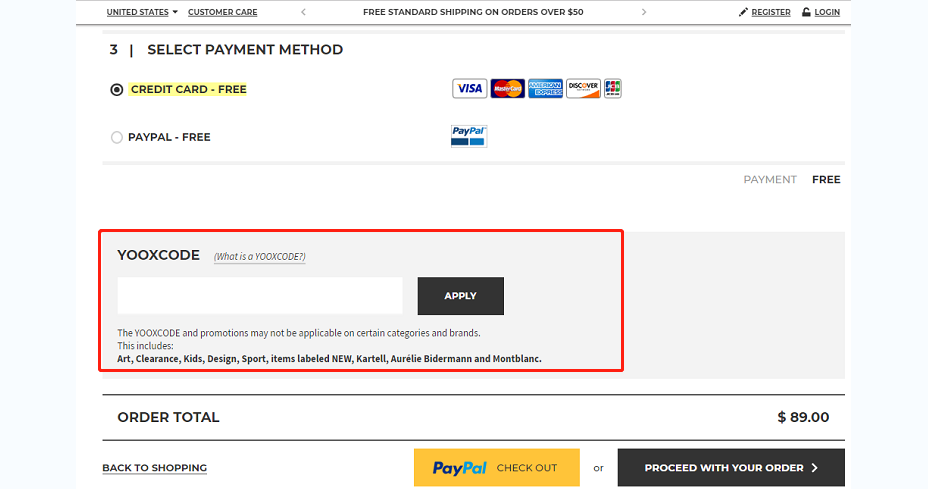 How to Save from Yoox?
Just by buying at YOOX, you are saving cash on luxury items. This is because the YOOX price is usually equivalent to only 50% of the manufacturer recommended retail price. YOOX is able to offer lower prices because it sources its products directly from renowned Italian and international fashion brands at lower prices.
You can save on YOOX by using YOOX coupons. You can also get valid coupons from our site and from other coupon sites. The official YOOX website (yoox.com) also usually has promo codes that you can simply copy and apply during checkout in the manner we have described above.
YOOX also has a SALE section which has plenty of designer items including Givenchy, Prada, and Lanvin on sale. Some of the items are up to 40% off. Thus, the next time you want to buy a designer shirt or blazer, check the sale section first to see if you can find it there and save some good money.
Yoox Review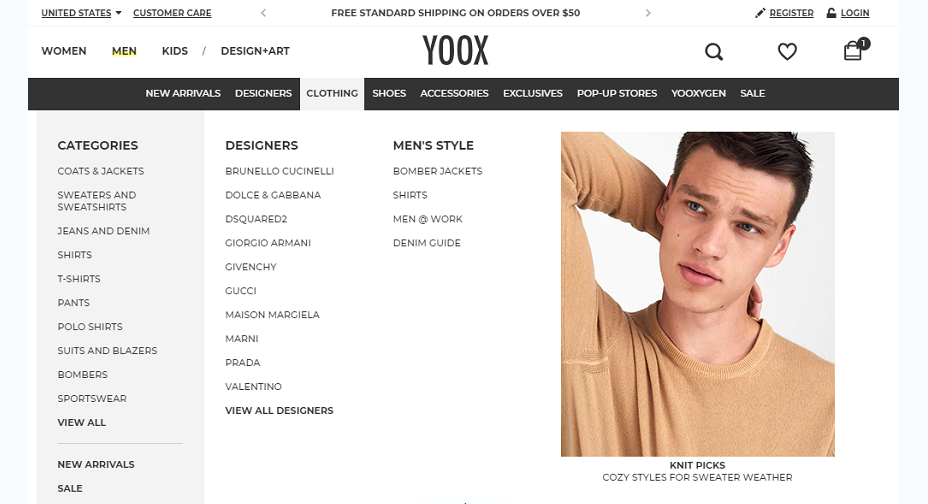 YOOX was founded in Bologna, Italy by Federico Marchetti in the year 2000. The company sells designer clothing and art pieces on yoox.com.
You will find fashion items such as shirts, t-shirts, pants, jeans, denim items, blazers, wallets, handbags, and shoes from designers such as Valentino, Prada, Gucci, Givenchy, Giorgio Armani, Dolce & Gabbana, and Brunello Cuccinelli on the company website.
The company gets its products directly from these renowned designers clearing their stocks. This enables them to pass the lower prices to consumers. You can pay even less for designer items on YOOX by first looking for what you want in the sale section where fashion items are significantly marked down, and by using valid YOOX coupons.