How to Use Free People Coupon Codes?
With Free People, earn up to 70% off on New Markdown sales. For wellness purchase or purchases over $100, earn exciting ranges of free gifts. Do you want an 'all under $70' store? Get it on Free People 'Sale Under $69.95' store. But, are you availing the offers the right way? Let's know better how to do it:
1. Visit https://www.freepeople.com/ and select your favorite category or from the homepage or search it from the top right navigation bar at the right.
2. With each successful addition to the bag, a 'Checkout' pop-up will appear at the top right corner.
3. Once you are done with adding all the products, click on 'Checkout' at the pop-up or click on the 'Cart' option at the top right corner of the page.
4. At the 'Checkout' page, the order summary would be at the right middle where the option of entering promo code will be there.
5. Enter your 'Promo code' and click on 'Apply'.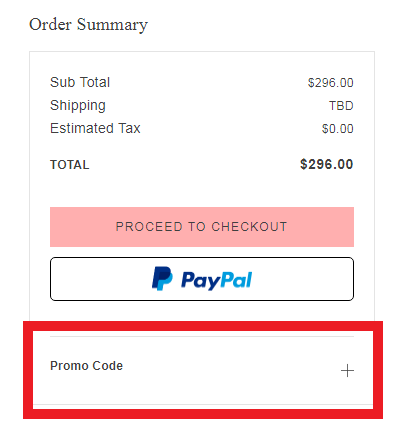 How to Save from Free People?
Did you know Free People has an entire store for all the items under $20? For orders over $150, USPS Express International Shipping Free Standard Shipping is available. With all the Free People most buzzed products and with $200 purchase that includes one beauty product, get Pouch Plus 2 free with both the purchases.
Order more than $200 of eligible beauty products and get absolutely free 5-star pulling oil along with Signature Sonic Travel Toothbrush. A purchase of wellness products or $100 of beauty products, will gift you 9 absolutely amazing travel-friendly products. Use the coupon code 'KRISTIN20' and avail flat 20% off along with standard free shipping over $100 of purchase.
Thinking of buying an Ultra High Rise Crop Jean for so many days now? Get it at Free People just for $58 now! At present, the Free People website is running on a wide range of maxi and midi dresses along with white dresses for night-party. Save on Free People all new dresses, the bright idea editorials, Femme Trends, the clean stale editorial, FP movement collection of Free People, unique shoes and the Pastel & Present Editorial all at the Free People website.
Free People Review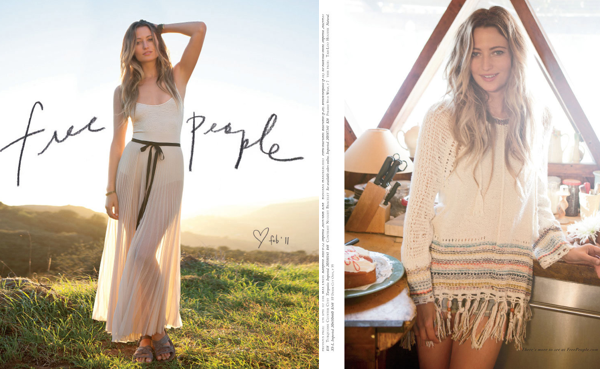 2016, on 24th of May, Free People came with a partnership with Girls Inc., a non-profit organisation of the United States after which there is no look back. With this partnership, Free People has started a social campaign that has bloomed into over 140,000 smart, strong, innovative and confident girls all across the United States and Canada. With The Chalkboard Mag, Free People has partnered for worldwide Let's Move event tour, FP and with WebLinc for multichannel app creation.
Free People email Newsletter sign-up is a brilliant way of getting all the hot deals and exclusive offers before everyone else. By signing up for the newsletter, avail absolutely free shopping for your next purchase. 'Free People' uses their social media profiles like Facebook and Twitter very wisely. You too keep an eye on their social media profiles to know about their best offers and deals.
Winter special sale, Black Friday sale and summer Special are three times of the year when you can save the most.