How to Use Greeting Card Universe Coupon Codes?
Despite being a company that deals with a type of merchandise that is not that expensive, this brand releases coupons fairly regularly. You can also clip valid Greeting Card Universe coupons from this current page. When you get a coupon, use it this way:
1. Visit greetingcarduniverse.com to select the birthday card, the thank you card, or any other type of card you want to buy.
2. Add the selected card to your shopping cart.
3. Click the shopping cart to see the order summary and to choose a shipping method.
4. The cart also has the Greeting Card Universe discount code submission area. Add your coupon code to redeem your coupon code offer.
5. Enter your shipping information.
6. Pay using your credit card to finish the checkout procedure.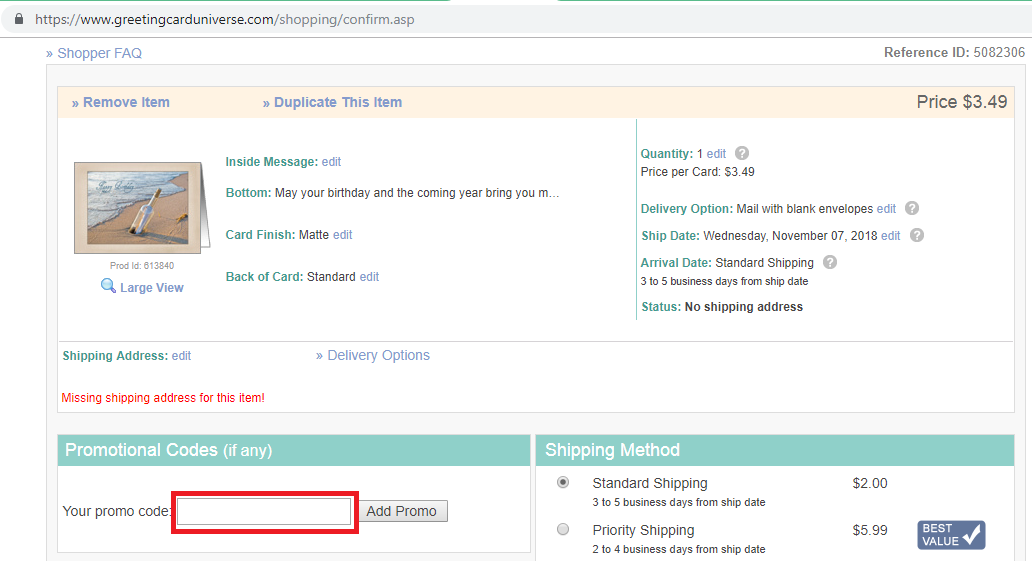 How to Save from Greeting Card Universe?
Greeting Card Universe customers can save money on cards by:
1. Registering to become members of the site: Those who successfully register to get a 20% off Greeting Card Universe coupon. This coupon can only be used on your first order but imagine how significant it is. This is definitely a great deal.
2. Getting Greeting Card Universe coupons: The coupons are available on our site and on the company's website. Averagely, the coupons usually give customers about 25% off their orders.
3. Getting a free eCard: This Company allows customers to make eCards for free on its platform. The cards can be sent immediately or at a later scheduled day. So no need to pay money to make and send gorgeous eCards on this platform.
4. Getting free ship: If you buy less than ten cards you will have to pay for shipping. But if you buy more than ten cards at a go, they will be delivered to you free of charge.
Greeting Card Universe Review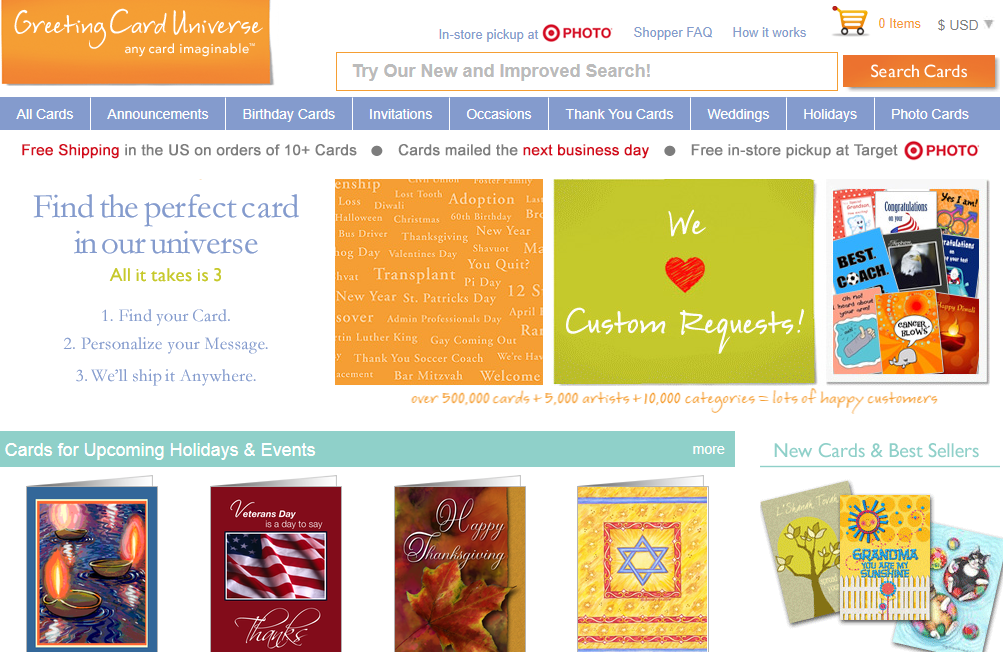 Greeting Card Universe aka GCU was founded in 2007 by Mindy Rosso-Graeme and her husband. It was founded on the belief that sending great quality paper cards is still the right way to show someone that you really care about them and about the message you are relaying to them through the card.
The company started in San Francisco as a small printing company but has now grown to become the biggest personalized card store with over half a million designs and millions of customers served so far.
You can find and personalize cards for almost every kind of special event on greetingcarduniverse.com including birthday cards, wedding invitation cards, Christmas cards, Thanksgiving cards, friendship cards, Hanukkah cards, and thank you cards. Once you pick a card, depending on its type, you can customize it with your own special message or even photo.
All the cards are made of thick, high-grade printing paper and they are printed right here in the United States.
To get GCU cards at a discount, you can use Greeting Card Universe coupon codes. Alternatively, you can also buy the cards in bulk to get a cheaper bulk rate.
This is definitely a great business and you will definitely not be disappointed with the quality of the cards you receive.