How to Use Lovepop Coupon Codes?
In an effort to market itself, the Lovepop Company frequently offers discounts in the form of Lovepop coupons. Lovepop coupons can be gotten from the Lovepop website itself or from us; we always have the coupons whenever they are available. The coupons can be used in the following manner if valid:
1. Go to lovepopcards.com to find and add the card you want to buy to your cart.
2. Go to the shopping cart to reveal a three-page checkout procedure.
3. Enter your customer information on the first page and your Lovepop coupon code/ discount code to reduce the total you will have to pay. Note that you can only use one Lovepop coupon code per order. Therefore, only apply the one with the biggest discount.
4. Choose a shipping method.
5. Conclude the Lovepopcards.com checkout procedure by paying for your order using the method most convenient to you.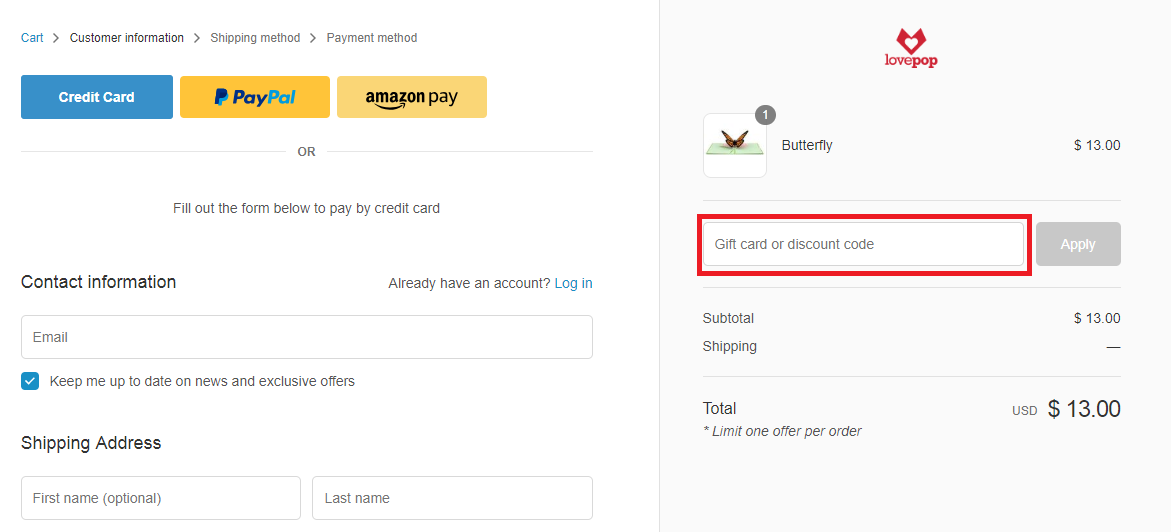 How to Save from Lovepop?
Customers can grab Lovepop cards for free or at a discount by using the following means:
1. Connecting with Lovepop: By simply subscribing to Lovepop emails you will put yourself in a position to get Lovepop coupon codes, special offers, and news about the latest cards.
2. Participating in the Lovepop referral program: If you think that your friends could be interested in Lovepop cards, join the company's referral program to refer them to lovepopcards.com. If they buy one card, they will get one free and you will also get one free. A win-win for everyone!
3. Subscribe to a Lovepop monthly subscription: There are two subscription services available: card of the month and pack of the month. The first subscription is worth 10 USD per month while the second is worth 24 USD per month. The first will get you one Lovepop every month, while the second one will get you three Lovepops every month. Taking either of these subscriptions will be cheaper than buying a Lovepop individually. The shipping is free every time and you can cancel your subscription whenever you feel like it.
Lovepop Review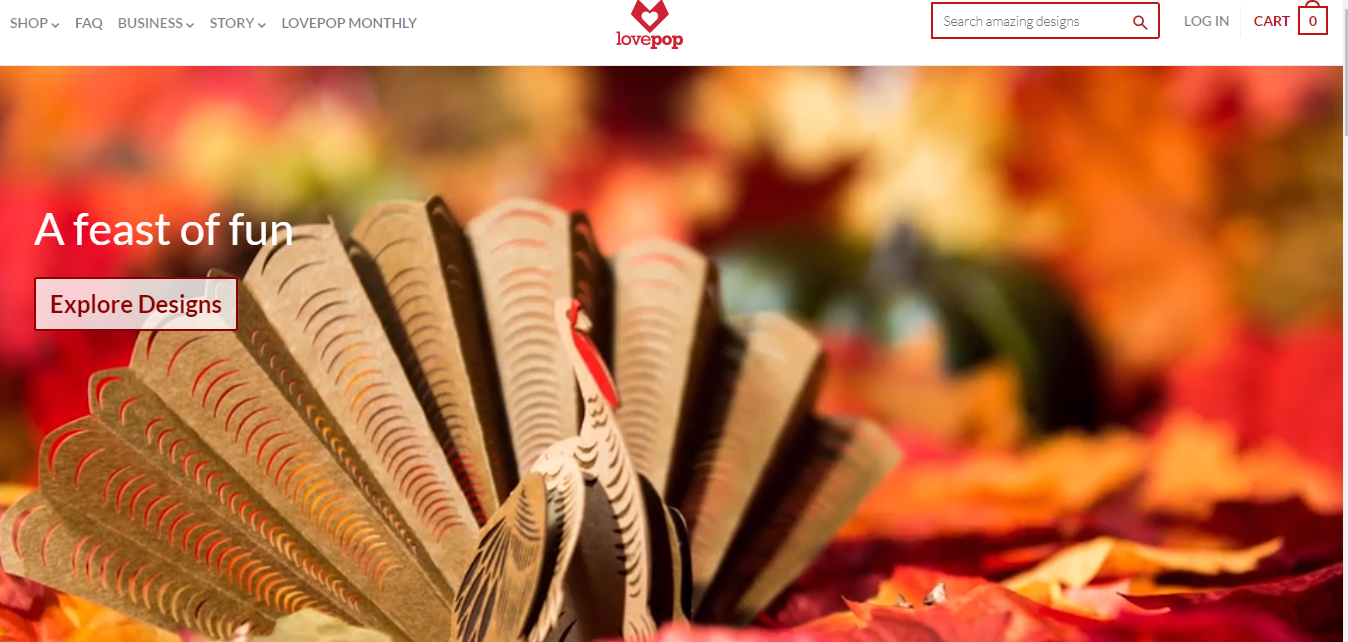 Lovepop was founded in late 2014 by John Wise and Wombi Rose. The two founded the company at the Harvard Innovation Lab as an innovative card maker.
All of the company's cards are in an exciting 3-D format such that when you open the card a paper sculpture unfolds. They have so many cards for so many different occasions including greeting cards, Christmas cards, Star Wars cards, birthday cake cards, and so on.
Lovepop cards are so good that when the company was featured on Shark Tank, a billionaire investor jumped at the opportunity to become a part of the company.
Those of you who love Lovepop cards can get them at low prices by applying Lovepop coupons.