How to Use Logan's Roadhouse Coupon Codes?
If you love Logan's Roadhouse food we have a good news for you. You can enjoy your favorite food and save money at the same time. Logan's Roadhouse offers many coupons and discount codes that can. All Logan's Roadhouse Coupons are printable and you can show them at the store while taking your order. You can use Logan's Roadhouse coupons and promo codes when you food online or dine in their restaurant – but you need to sign up first. Here are the steps on how to sign up to their site and enjoy a $5 off.
1. Go first to their website.
2. Scroll down a little until you see "$5 off your meal" sign and hit the sign up button.
3. Fill up the required field so that you can go to the next step. After you fill it up click the submit button.
4. Now, check your email. You will receive an email stating that you will receive your $5 off welcome offer in the next 24 hours.
5. You can show your printable Logan's Roadhouse Capons to the store when you go there to pick your order.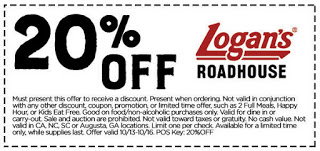 How to Save from Logan's Roadhouse?
It is always a great idea to save money where you can. Logan's Roadhouse offers many sales, discounts, and deals. You can use these to save some bucks on your next order from the store. Aside from signing up to their Logan's road crew and get an instant $5 off on your purchase, you can also enjoy their food thru:
1. American Roadhouse Meals for $8.99 available every day from 3 to 6 pm.
2. Burger and Brew for $10 available every Thursday, all day.
3. Every Wednesday: for guest 10 and under receive one free kids' meal and kids' side per adult entrée purchase.
4. Military discount is also available with a 10% discount on their meals every day.
5. You may also follow their social media accounts and subscribe to email to receive the latest offers and promotions.
Logan's Roadhouse Review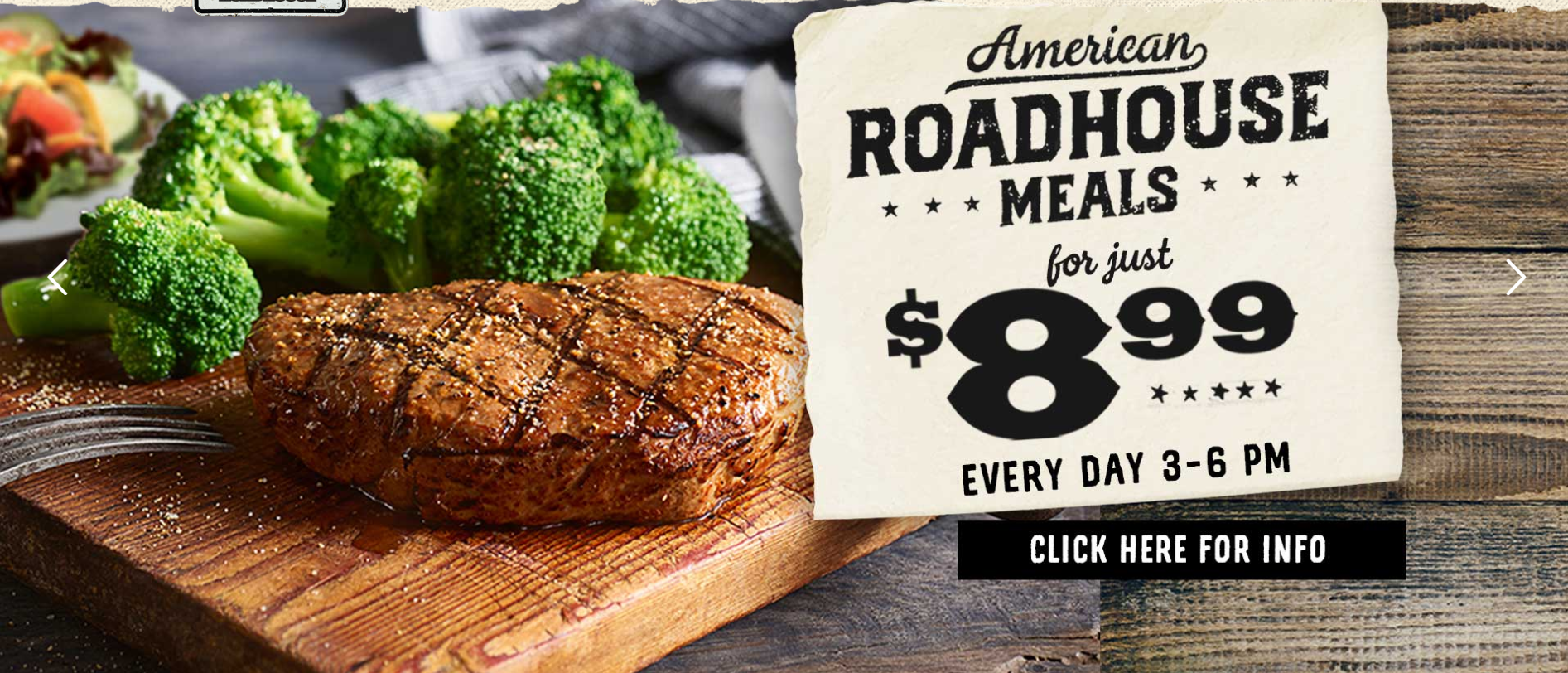 Since 1991, they offer a high-quality food and have a lot of choices to choose from. They have different kinds of appetizers that will also be loved by kids. Different types of mouth-watering steaks, extraordinary burgers, and sandwiches, etc. You name it, they have it. To be able to know more about their food and discounts to offer, follow their social media accounts. They also have combo meals so you better keep an eye for it. The website is so simple and easy you can find products using the filters easily.
1. When you go to the Logan's Roadhouse website homepage check the 'Rewards' page. This page gives you all the details that you need to enjoy the reward program. Every time you buy from the Logan's Roadhouse a few points will be added to your accounts. Later you can use these points to get free food or discounts.
2. Logan's Roadhouse also offers birthday special discounts. Enter your birthday to get the free meal every year on your Birthday.
3. Do not forget to check to check the website during the holiday's season. You can get up to 50% discounts and amazing deals during the holidays. Enjoy these deals with your loved ones.
4. Subscribe to email and get the latest Logan's Roadhouse Coupons and promo codes.