How to Use OSHA Campus Coupon Codes?
Find site-wide or course-specific OSHA Campus coupons on this current page or from oshacampus.com to use during checkout. Use as follows to claim your promo discount:
1. Browse oshacampus.com to find the course you want to do.
2. Add the course to your shopping cart.
3. View the shopping cart to apply your OSHA Campus coupon code and get your discount.
4. Create an account to register your learner profile and to begin the checkout process.
5. Checkout by paying and then confirming your purchase.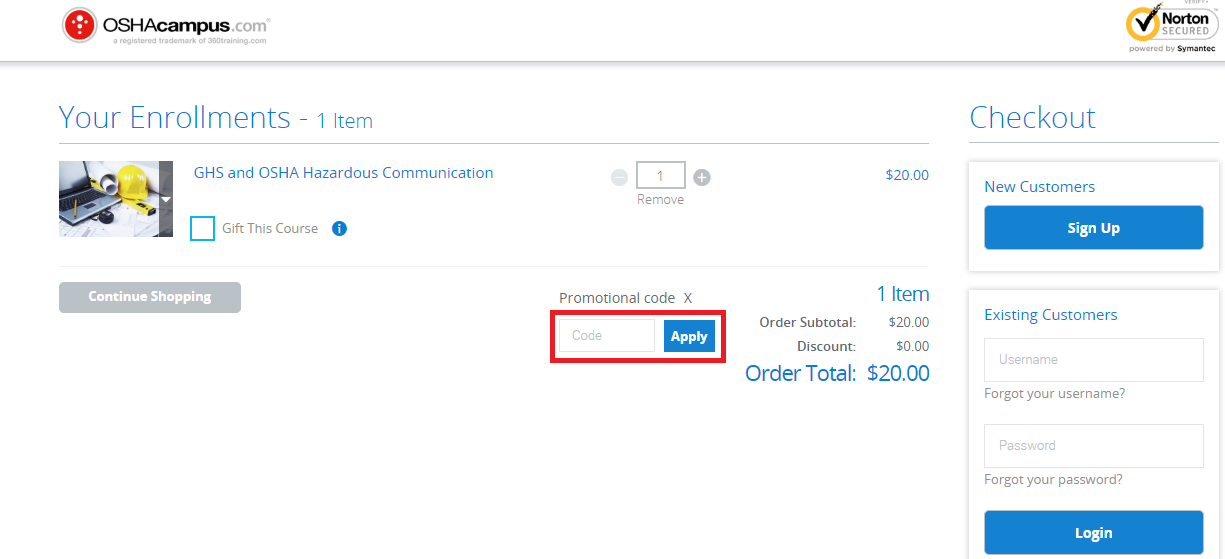 How to Save from OSHA Campus?
One can save in the following ways when registering for a course on OSHA Campus:
1. By using OSHA Campus coupons/promo codes as demonstrated in the section above.
2. By joining the OSHA Campus mailing list for a 10% discount code to use when enrolling for any course on the website.
3. By checking out oshacampus.com/promotions for the latest special offers from the site.
OSHA Campus Review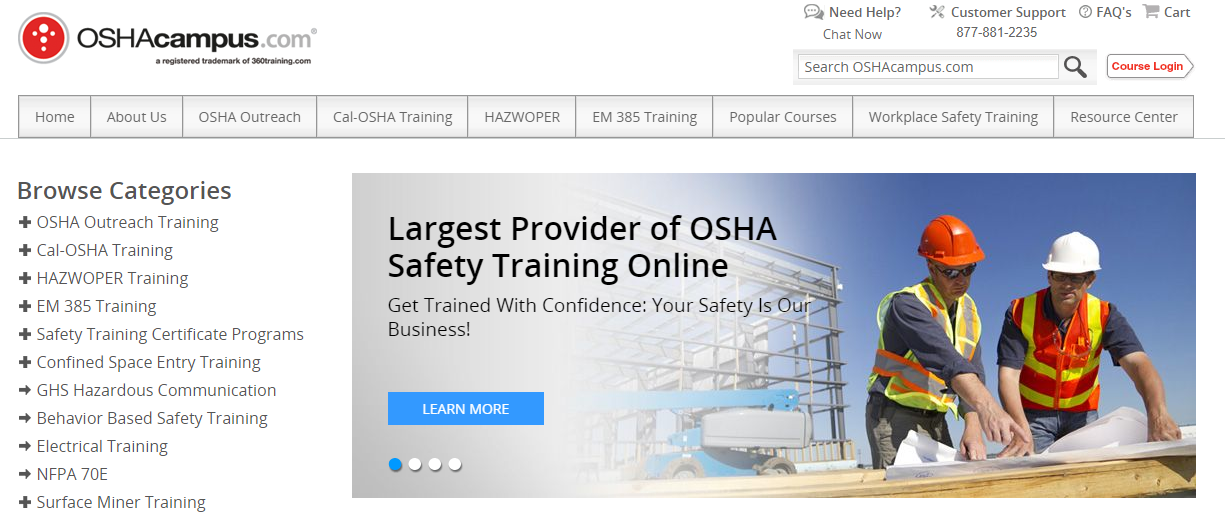 OSHA Campus is an occupational health and safety training e-learning website owned by 360Training. The campus was founded in 1997 and has been offering OSHA-accepted training programs for over two decades.
Some of the courses that you can take on the site include OSHA General Industry Training, OSHA Construction Training, HAZWOPER Training, Behavior Based Safety Training, Confined Space Training, Environmental Training, and Surface Miner Training. These courses are accredited or accepted by OSHA and several training standards institutions.
You can subscribe for one of these occupational safety and health training courses at a reduced price by using OSHA Campus coupons as we have demonstrated in the sections above. Other ways to save are also listed in the section immediately above.