How to Use Presto Experts Coupon Codes?
Get PrestoExperts coupons from this current page and utilize the following guide to apply them:
1. Visit prestoexperts.com to choose an expert.
2. Click on an expert's profile and then click chat.
3. The next page is the "Start Session" page and also the PrestoExperts promo code application page. Enter your PrestoExperts coupon code and then click "Start Session" to begin discussing your project.
4. Discuss your project and then when you agree on terms with the expert and it is time to pay, you discount will be applied automatically.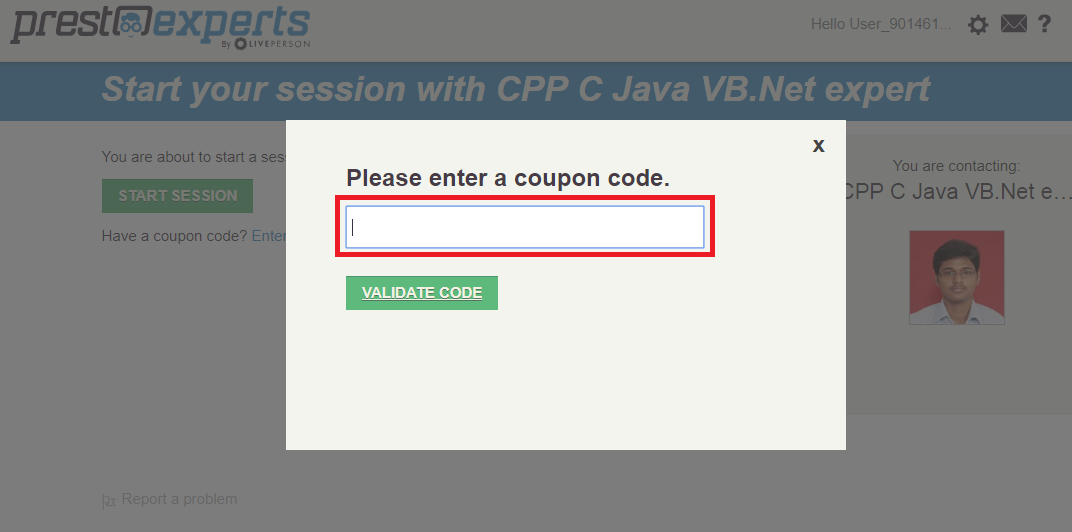 How to Save from Presto Experts?
1. By using PrestoExperts coupon codes as shown by the guide above.
2. By signing up for an account on prestoexperts.com to receive special offers and more coupons.
3. By finding a more affordable expert on the site to do your work. Remember, there are dozens of experts to choose from in every category.
Presto Experts Review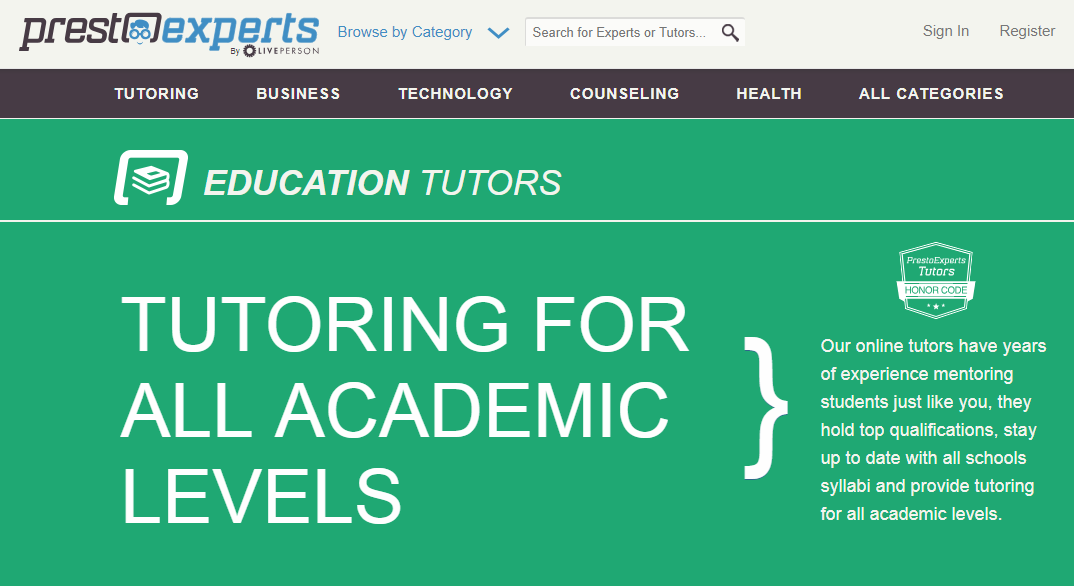 PrestoExperts is an online marketplace for experts in over 600 different categories including business, health, counselling, academics, technology, and computer programming. The marketplace is owned by LivePerson, a New York-based global technology company that was founded in 1995 by Robert Locascio.
PrestoExperts experts are verified, reviewed, and rated after every job, meaning you can easily tell if the person you are about to hire is really an expert in whatever you want to hire him for.
You can get great discounts on PrestoExperts by using PrestoExperts coupons, by joining the prestoexpert.com mailing list for special offers, and by finding more affordable experts from the many available on the site.