How to Use P.F. Chang's Coupon Codes?
The tough competition in the food business allows more discount codes to circulate in the market. The promo brings more customers to their door and helps generate more sales. PF Chang's offers the same great deal. Use them when ordering your food.
To use the coupon, follow these steps to grab a bite of savings.
1. Visit the website of PF Chang's to start ordering online.
2. From the Menu & Order section, it will direct you to another page. Identify the location or branch where you want to place the order. Enter the city or the zip code in the section provided. For international orders, you may do the search button to find the stores in your country.
3. The browser leads you to the current offers of the specific branch you chose.
4. Click on the dish that you wish to have. The entrée comes with the price and calorie count.
Quick tip: For those who are on a weight loss plan, go for foods with low caloric contents but high in nutritional value. It gives you more vitamins and minerals but less all the guilt.
5. After clicking on the dish, PF Chang's will recommend other dishes that go well with your order. You will also be asked whether you want it to come with rice and other utensils. Click on your choices and these will be added to your bill.
6. Once you are done with the ordering, proceed to checkout. The order summary appears. Check on the items. If you wish to change your orders, you may still do so by clicking on the Edit or Delete button. Check on your bill. It includes the taxes that must be paid.
7. Before clicking on the "Place Order" button, sign in to enter your promo code. The use of discount codes is exclusive to members. Create an account if you do not have one or log in if you do have. Some customers skip the process. They do not realize the amount of money they are wasting from not using the coupon codes. Do not be the fool. The savings can go a long way on your orders.
8. After signing in, you will be entitled to promotional offers and your current bill will be deducted based on the value of the promo code you used.
How to Save from P.F. Chang's?
PF Chang's has always craveable offers that are too tempting to resist. Be it an anniversary, wedding, birthday, holiday celebration or even ordinary days, you should try these deals to help you save on your catering or dining experience.
1. On special occasions, PF Chang's offers special discounts to celebrate with the rest of the world. They give 20% discount on takeout and catering orders. So instead of cooking and getting too hooked up preparing your holiday meals, why not place your order at any of their branches and focus on other important things to do. Let the trusted chefs of PF Chang's do the cooking for you. The promotional offer is valid only at a certain period and participating outlets and up to a maximum of $200 off only. You may call their number or visit their site for more information.
2. When you purchase a $100 Gift Card, you get a bonus $20 reward. This is like hitting two birds with one stone. You get to give away gifts to your loved ones, and in return, you also earn rewards that you can use for your next orders. The gift card reward is valid for food and non-alcoholic beverages. It may be redeemed at a specified time period and from participating branches only. It is not convertible to cash and cannot be combined with any other offers. Only one reward can be used at a time.
3. For large parties, go for the catering reservations. Stop the hustle and bustle and just relax. They have a deliciously irresistible offer for a group of 7 and more. When you place your order, mention the promo to the service crew to enjoy great offers like 15% off on Browne and Wines by the Bottle or one free order of lettuce wraps.
4. The list of satisfied customers of PF Chang continues to increase. Do not be left behind. Join the PF Chang's Rewards and enjoy perks and discounts that are exclusive only to their members. With your membership, you'll definitely need more chopsticks to devour the free entrée you get.
The reward system is their way to give back to loyal customers. For every $1 spent, you earn 10 points. The moment you join, you get an automatic 1,000 points- that half away from your favorite food. Accumulated 2,000 points entitle you for a free entrée reward. On your birthday, they have exciting gift offers that would entice you to celebrate your occasion with them.
For dine in or in-store orders, they provide barcodes in the website. Show these instead of the coupon code to avail of the great offers. Please note that the chain of restaurants reserves the right to decline any promo improperly used by clients. It is important to read the fine details before using any of the coupon codes. Check on the validity period to avoid problems. Most promotional offers expire at a certain time. PF Chang's may alter or remove their offers anytime without the need for prior public notice.
If you have multiple coupon codes, choose the one with the highest value. The store only allows the use of one promo at a time. Decide wisely to maximize your savings.
P.F. Chang's Review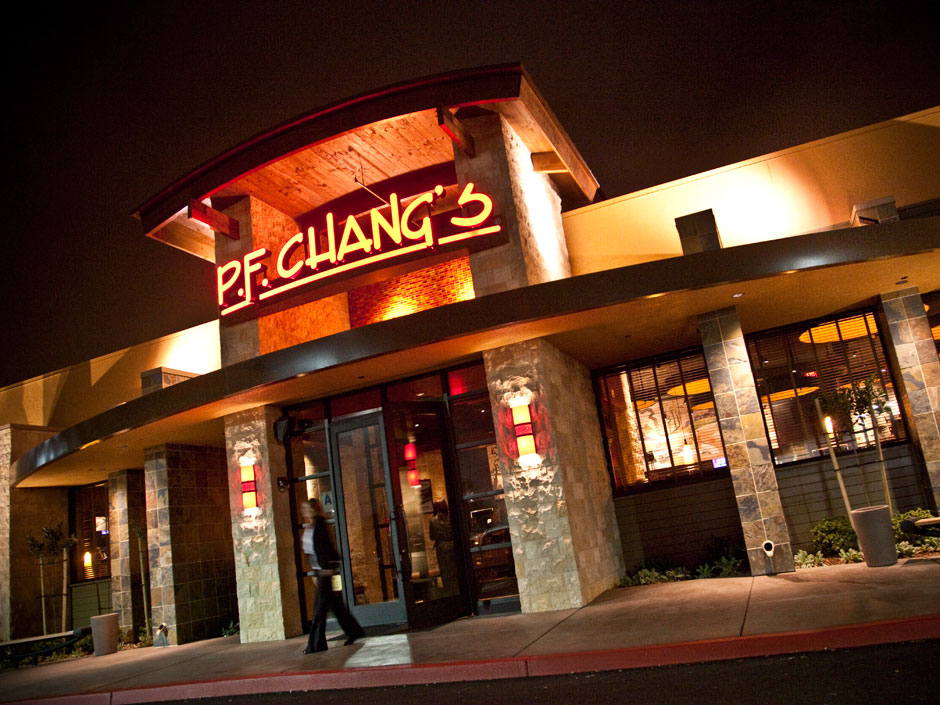 PF Chang's food philosophy remains to be its most important asset. The chefs continue to do the 2,000 years old traditional wok cooking. Their secret comes their ability to conquer the 700-degree intense flame that cooks the meat tenderly and consistently within a few minutes while maintaining the richest flavours and nutritional value of vegetables.
From just your favourite Chinese dishes, PF Chang's has widened its menu by offering other Asian cuisines like Japanese food. But they continue with the traditional food preparation. The hard-working chefs and kitchen staffs do things the native way. They prepare soups, dim sum, sushi, bread and sauces from scratch. They do not use preserved products nor use pre-cut meats. They search for the finest herbs and spices to give you the most authentic dishes. When food is served on your table, you know that you get only the best from the talented chefs and hardworking farmers.
PF Chang's has many signature dishes from noodles, beef, and seafood. These will leave you in a mouthwatering situation. Have you tried the lettuce wraps and the sesame chicken? These are winners and an all-time favorite of customers. Others go for the Mongolian beef and honey shrimp. But if you want other not-so-popular alternatives, here are the top choices of managers, chefs and the crews of PF Chang's.
1. Long Life Noodles and Prawns – This uniquely blended roasted chili peppers and crispy prawns will definitely make you want to live longer.
2. Spicy Chicken Noodle Soup Bowl – This one is the perfect companion on a cold day. The thick noodles and broth will leave you asking for more.
3. Shrimp with lobster sauce – Addicted to seafood? Try this dish.
Quick information: The sauce does not actually have lobster in it. But it is made from their secret ingredients.
4. Salt & Pepper Calamari – This appetizer comes with a sweet chili dipping sauce and topped with Fresno peppers. It is a sure way to kick start your appetite.
5. Buddha's Feast – This is a combination of tofu, shitake mushrooms, asparagus, carrots and broccoli with a signature sauce. It should be on every vegetarian's list when dining at PF Chang's.
Overall, PF Chang's is a mainstay in every occasion. The signature dishes offer a break from the usual home-cooked meals. Because of their excellent customer service, diners love spending time in their cozy restaurants. Each of their menus is well-priced to accommodate even those on a tight budget. But if you wish to take advantage of greater offers, do not hesitate to use the PF Chang's coupon and discount code. They are the wisest way to enjoy great food at a very affordable price. You can find them from their website, emailed to your inbox or from online sites offering promo codes. Those unique codes might be the thing you have been waiting for.