How to Use Sizzler Coupon Codes?
There is a very good reason to believe that there are no sizzler coupon codes on the company's site. The reason is that various online databases reveal that the company has not offered any promo codes over the last couple of years. However, there are promotion codes and offers from elsewhere that you can use at your local Sizzler location. Make sure you print one and go with it to a Sizzler location near you to dine well for less.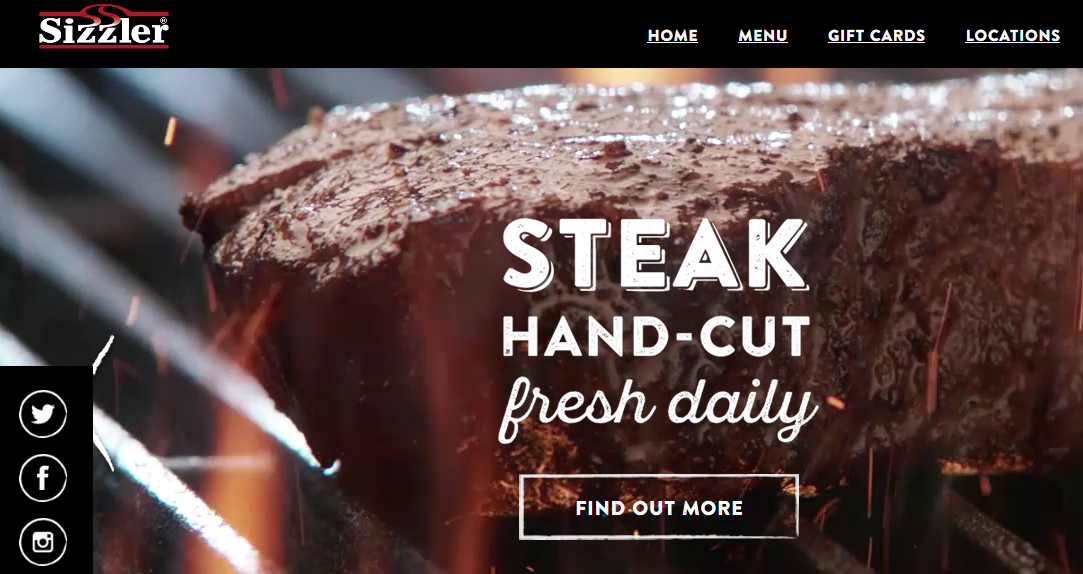 How to Save at Sizzler?
Sizzler may not have coupon codes but you can still enjoy plenty of sizzling deals and freebies.
The number one way to save when dining at Sizzler is to ensure that you join the restaurant's eCLUB. As a new club member, you will receive the welcome gift of a free entrée. Not many other exciting restaurants have similar offers. The restaurant will also send you special offers every now and then to enable to eat a great steak, Malibu chicken, or shrimp for less than the actual cost.
Club members also receive the latest news about the restaurant including possible new locations or special deals available at the Sizzler restaurant nearest to them. Joining the eCLUB is free. However, you will have to at least be 18 years old to be a member.
Apart from the offers, you will receive as a member of Sizzler's eCLUB, you can also save money by checking out the combos available at the restaurant. The combos at the restaurant include Classic Steak Trio, Steak and Lobster, Steak and Jumbo Crispy Shrimp (6 pieces), Steak and Malibu Chicken, and Steak and Grilled Shrimp Skewers. Buying a combo instead of singular meals or smaller plates could save you money especially if you are dining out with a friend or a group of friends.
Sizzler Review
Sizzler was founded by a couple in Culver City, California, USA. The couple founded the restaurant in the year 1958. The restaurant started its operations by grilling and selling steak but at lower prices than what other restaurants offered at that time. The business proved to be successful. It then expanded steadily before it was faced by new competitors. The competitors offered the same kind of product at the same kind of price Sizzler did.
Sizzler decided to tweak its menu by adding a buffet to attract more customers. Although the customers came, Sizzler noticed that the customers were using the buffet as a meal and not as an appetizer. This reduced steak sales. To change the situation, Sizzler decided to degrade its buffet quality. This resulted in patrons abandoning the restaurant for other similar steakhouses. The restaurant chain lost so many patrons that it had to declare bankruptcy by 1996.
During the restructuring, the restaurant closed many locations. It then re-emerged from the restructuring and did a few things. It improved the quality of its food, increased its menu offerings, and rebranded to attract more customers. The restructuring has seemingly worked in the long term. The company makes some of the best steaks in California. It also operates in nearly 150 locations in Western and Southern United States.
Enjoy its exciting meals at a discount by subscribing to the online eCLUB. The club will send you free offers and promos, every now and then.